Pushing forward, did the vapor barrier dance on both front doors and cleaned up all (3) power window switches before trimming and assembling the new ABS door panels and bolting them on. Also used ABS panels for the slider and rear hatch doors. The "deluxe" panel retainers from GoWesty used to mount their ABS panels are a PITA to install, but I found a trick that made them work pretty well. Sound deadening foam and mass loaded vinyl are behind the panels.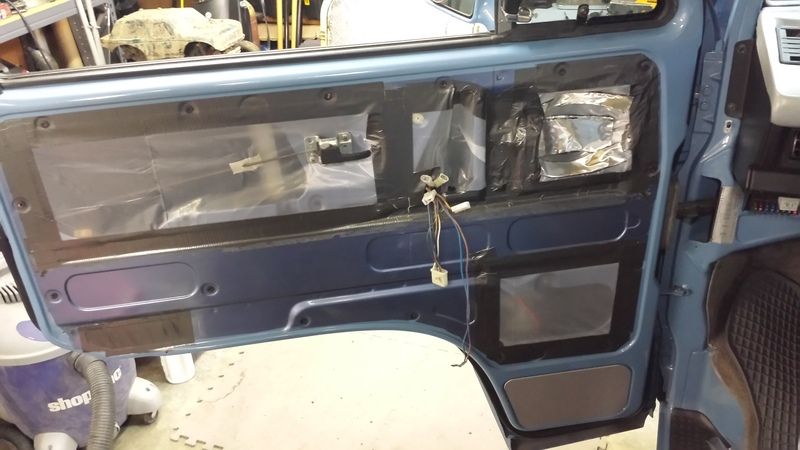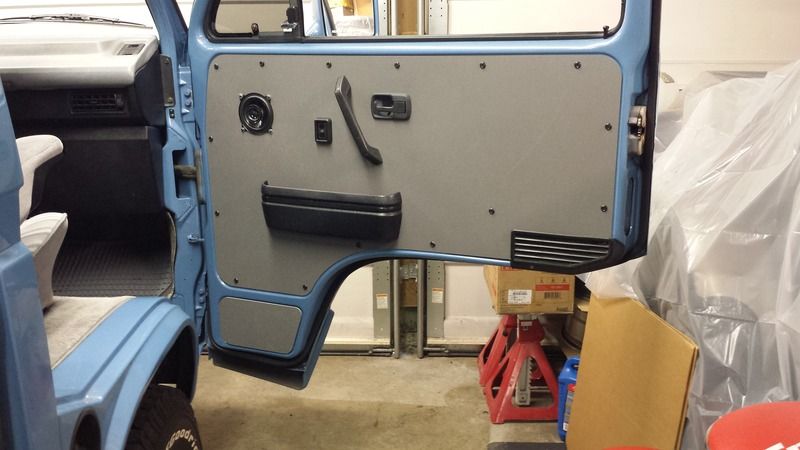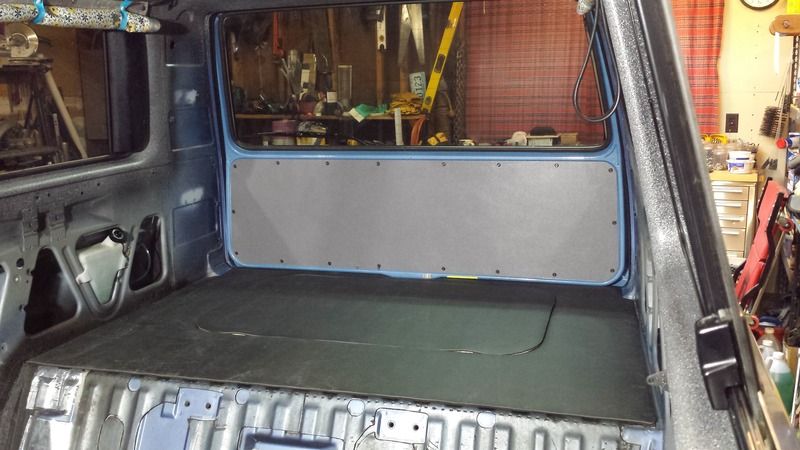 I made a cover for the rear bed/engine lid area to help cut down on noise. I glued a layer of mass loaded vinyl onto a layer of closed cell foam and trimmed out an area for the engine cover so it can be removed separately.
With all the doors and windows on it now, I drove the Van into work and did a thorough 4 wheel alignment on it. We washed it for the first time and found I needed to do a little adjusting on the doors to get all the gaskets sealing good. And with that done, we've been driving it around a little, about 100 miles so far. I made an extension harness for the Subaru Data Link Connector and ran it from the ECU box up to the steering column so I can plug in and get live ECU data with a scanner while driving. I'll probably end up going with an APP of some kind for my phone so I can check on things even easier. I re-torqued the CV bolts and ran over the entire undercarriage to double check all the hardware, all checking good so far. We pushed it up over a local mountain pass (only about 1,300ft elevation, Tiger Mountain Summit) and it pulled well and maintained 194-196F coolant temps @ 3/4 throttle, pulling the whole way just under 3,000 rpms and just over 60 mph. It sits about 187F cruising the freeway 60-70 mph very easily. Pretty happy with the 4 gear and 4.57 R&P swap, seems like a good combo with the EJ25.