For Greg. Here are the pics of the clearance work I have done so far, the crank and rods rotate, just got to set up the timing gears and work out which bits of the cam need a little work. It hits just behind the centre bearing.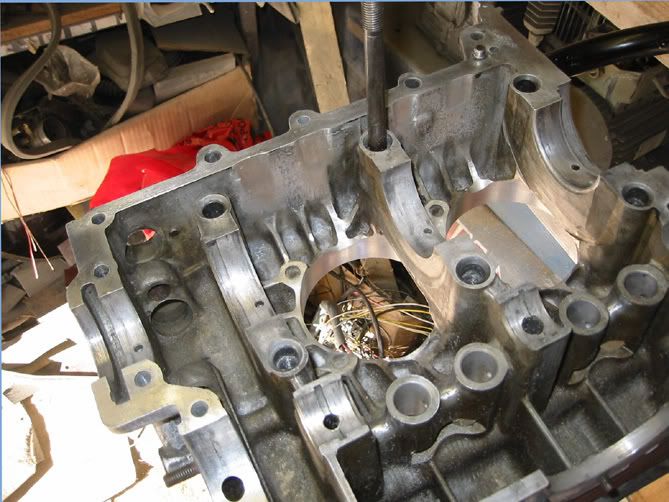 As said before I am fitting a CB 82mm crank with CB H beam rods.
I actually found that carefully using a belt sander was the quickest way of removing material, maybe my die grinder is dying.