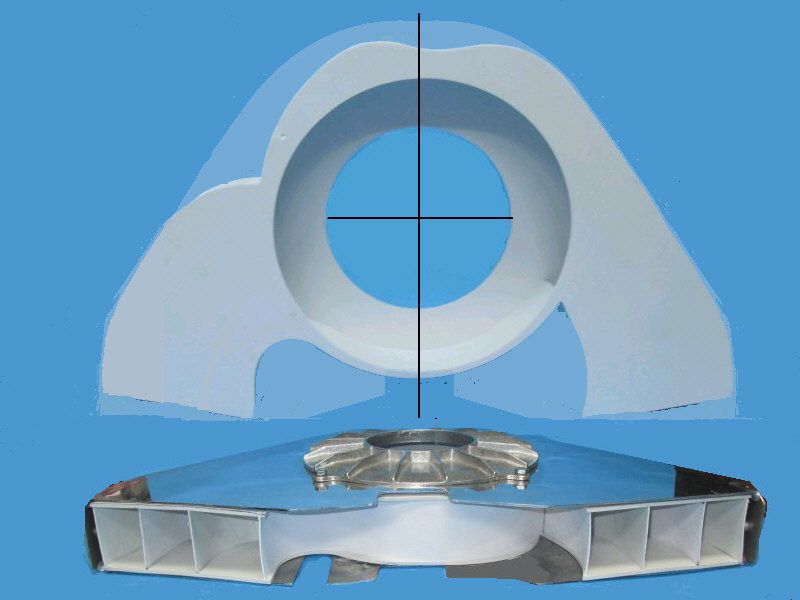 The ABS plastic insert for the centermount blower housing we've just tested.

We ran three track events for this report, one a long test and tune day, and the others full qualifying and racing weekends. The ambient temperatures were middle 80's F., and oil temps from a raging 300 F. when the heads suffered lean jetting to a pleasant 220 F. when the jetting was right and the new front mounted oil cooler was in action.
The ABS thermoplastic showed no signs of warping. We did suprise ourselves when we removed the fan housing. No one had thought to drill the side ducting to accommodate the 6mm bolts, and you can see how that worked out. It's all been fixed now, of course.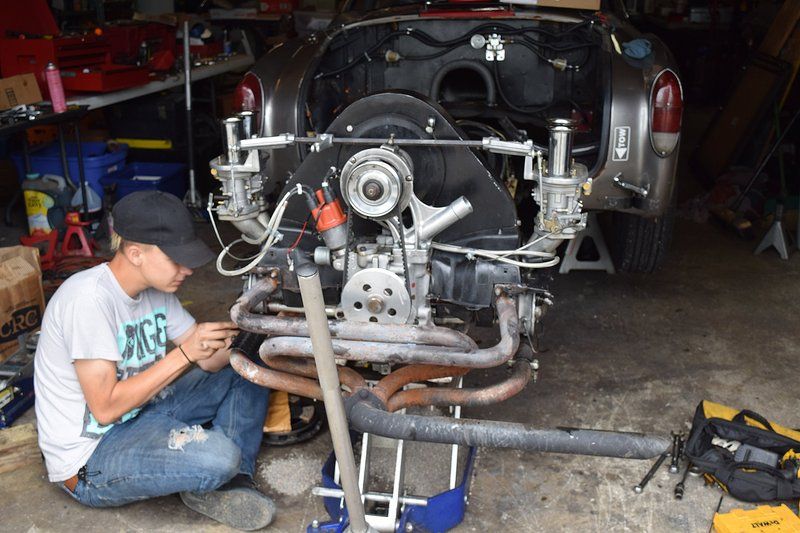 Above:
Engine maintenance after the Barber Historics
Introducing the 36HP style all-ABS plastic blower housing
Above:
Stock on the left, new design on the right
Success with the centermount fan housing insert has given us confidence to produce an all-ABS 36HP style blower housing. The blower housing itself is not structural, the alternator being supported by the stand, and the alternator backing plate large enough to spread the load of fan bracing.
Building a blower housing like this from a clean sheet of paper means we can do away with the ducting compromise the factory had to make to accommodate an internal upright oil cooler before the doghouse cooler was introduced. Our 36HP design has already been prototyped but is untested.
And, of course, you can see this is a specialty competition blower housing. It requires either an external case-top oil cooler adapter be used, or an oil cooler bypass be installed. The bypass doesn't stop oil circulation, it just connects the "oil out" and "oil in" ports together atop the case. And, there is no provision for fresh-air heater tubes.
At this writing, no price or release date had been determined.