I have a build thread going for my car on thesamba. It's a 58ragtop bug body on a 1970 IRS pan with lots of little modifications done to it. 924S rear torsion bars, Ghia disk brakes front and rear, 2" widened fiberglass fenders, gutted interior, Porsche wheels, etc. People seemed pretty into it when I was building an autocross Bug with a type1 or a type4 engine. But as soon as I started posting pictures of my Subaru conversion, I stopped getting as many replies to my posts.

Here's a link to that thread (the Subaru stuff starts happening on page 6):
http://www.thesamba.com/vw/forum/viewto ... sc&start=0
I just thought I'd repost some of the previous pictures here, and then start documenting the swap here as I make progress, so that I can get suggestions, comments, insults, etc from the guys who are into this sort of thing. 55Superbeetle is helping me a ton with the project, which is really the main reason that I decided to even do this in the first place. I always dreamed of it, but I didn't have the balls to start cutting and welding until I saw his work on my dad's 914, Capsoval's K20 turbo bug, and various other cars he's worked on.
So here is what I have done. I felt guilty cutting up the inside of my H apron, and my car is on a 1970 IRS pan, so I decided to modify the pan instead of the body. I moved the tranny and engine forward an inch by flipping the cradle mount backwards, cutting off the nose cone mount, and adding a mid-mount in its place. It worked, but in the process I discovered that my car has been hit before and the apron is fairly mangled. Next time, I would have just left it in the stock location and trimmed the apron. But on the plus side, this car is now ready for a quad cam EJ25!
(don't worry, the oil pan has already been shortened, that's just an old pic.)
As for the radiator, I am trying to keep the cutting to a minimum without sacrificing too much cooling. I decided to cut out only the bottom part of the spare tire well, and if it is not enough, then I will go back and trim out some more. I will leave the little steering box access doors off, but if push comes to shove I will cut that whole panel out as well.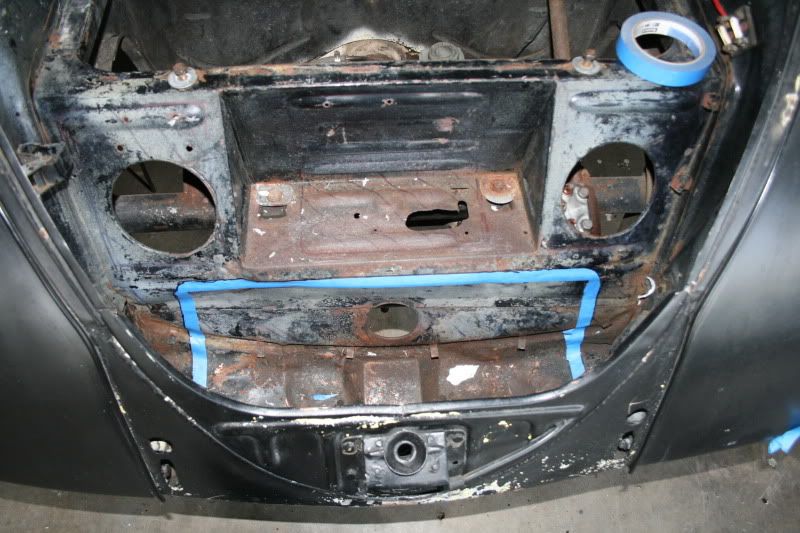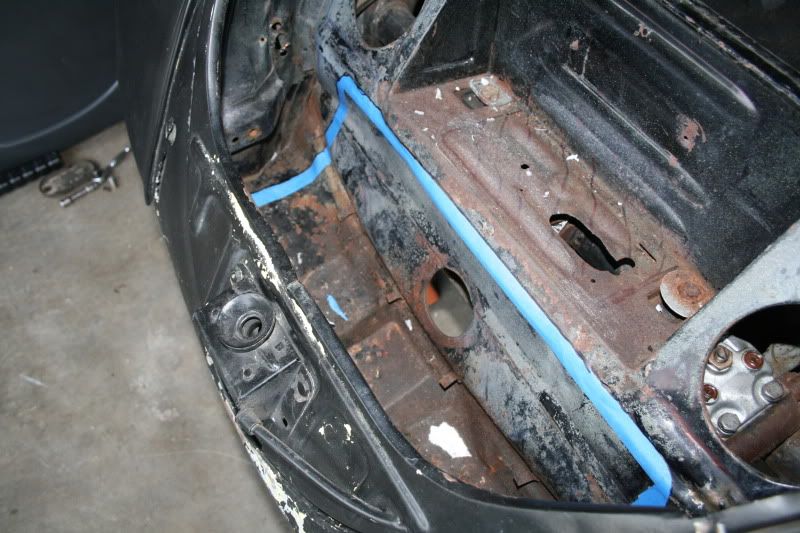 Radiator in place:
Shroud mocked up:
Scoop and lower radiator mount nearly done: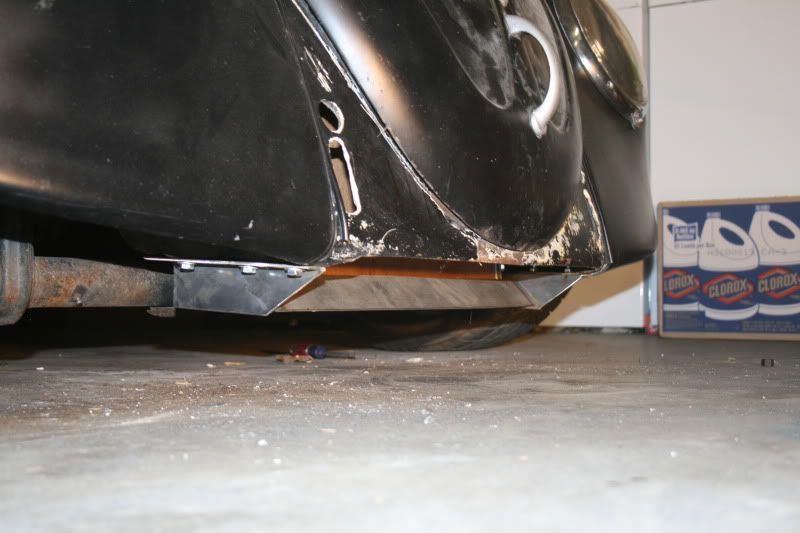 Megasquirt computer will be mounted to a kick panel under the rear seat. Here's a mockup I made: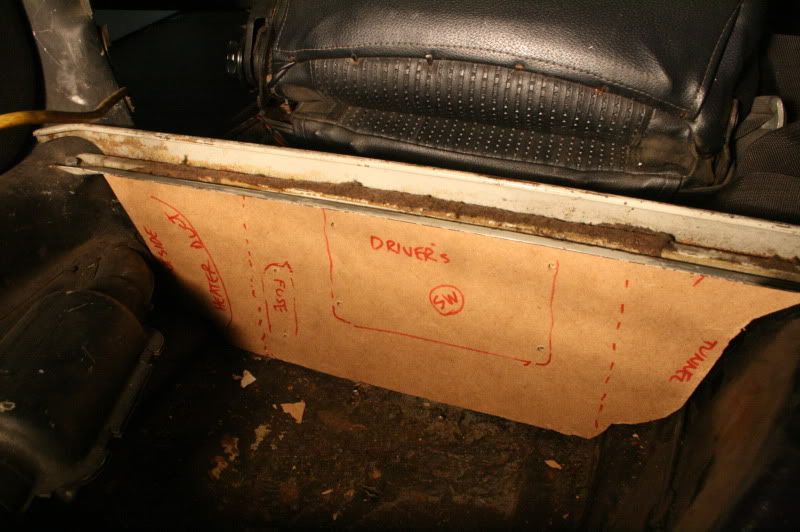 The final version will be cut from aluminum, and have a bracket where it attaches to the floor pan, to keep it from slipping and falling over.
So that's where the project sits today. Right now I am trying to work out how I am going to do the coolant lines, and then figure out where to mount the throttle body. Most likely, I will run rubber lines under the car, but the idea of stainless lines running through the shift tunnel sounds like it could keep things really neat and tidy. I also need to work out the header, since the WRX header that I have right now hangs down a bit too far for my liking.