This thread is to document my progress towards adapting my karmann ghia to run with a subaru motor. at the moment I don't have a lot of spare income so progress will be slow but I plan on updating this thread as I move forward.
I have had my karmann ghia for quite a long time. At an early age I saw one and decided that they were my favorite car.
when I was probably 15 or so I found a 69 karmann ghia about 2 hours away from home, my dad and I rented a car trailer and at the end of the day and $400 later we had the car at home.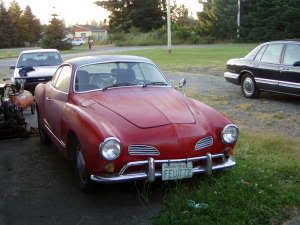 It's a bit rusty and hacked up. but I love her.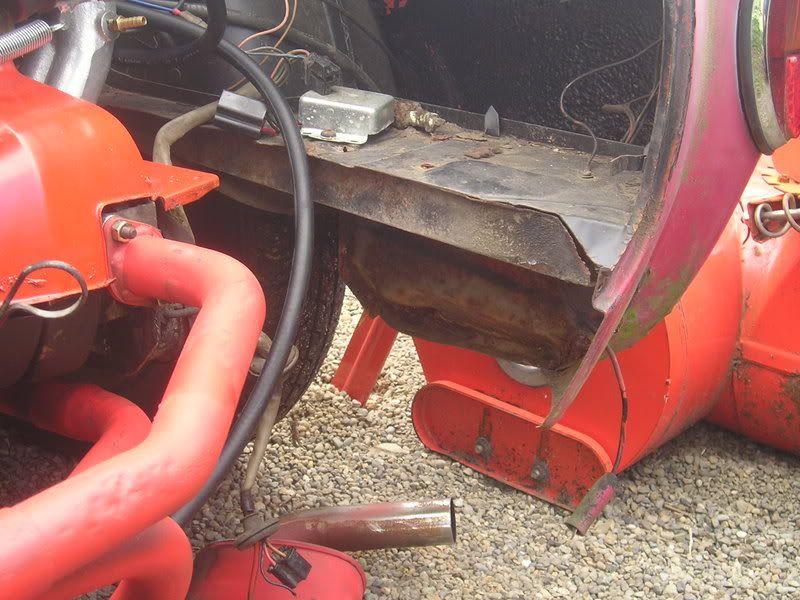 I tinkered on it for a few years here and there but being not very mechanically inclined at the time and having my dad busy with his own projects I never got the car to a point where I could drive it. A few years later while at a swapmeet we scored 1600dp. I was on the road. it didn't look good but it ran and I loved it.
fast forward to 2012. by this time I've become somewhat of a mechanic and can do everything that's needed on my cars. I had seen the subarugears website and projects as well as the popularity of the Subaru swap increase and decided that this was the route i wanted to take with the car. this was made an easier decision for two reasons. 1) the back end of the car has been hacked up by the previous owner pretty badly, and 2) a friend of the family had a 1997 legacy that had recently had the transmission break.
Pictures of the donor car and the harvest. these were all taken 2 years ago.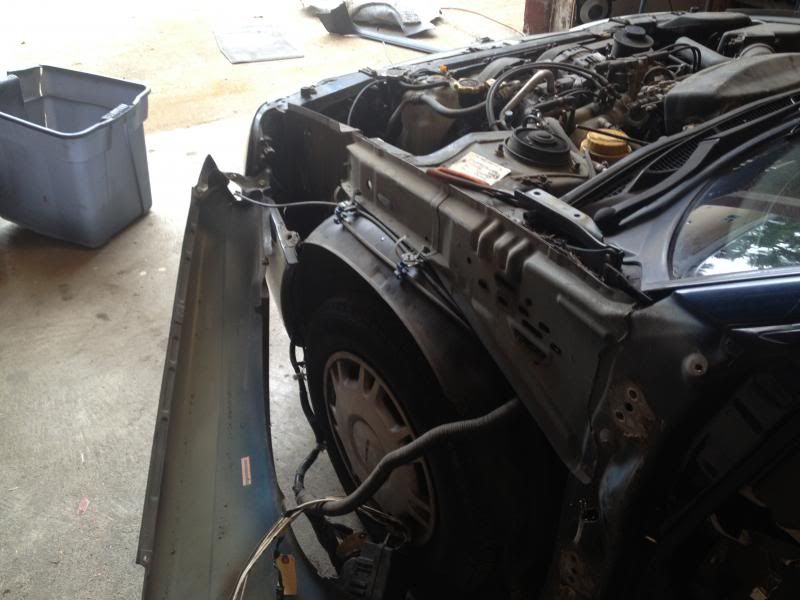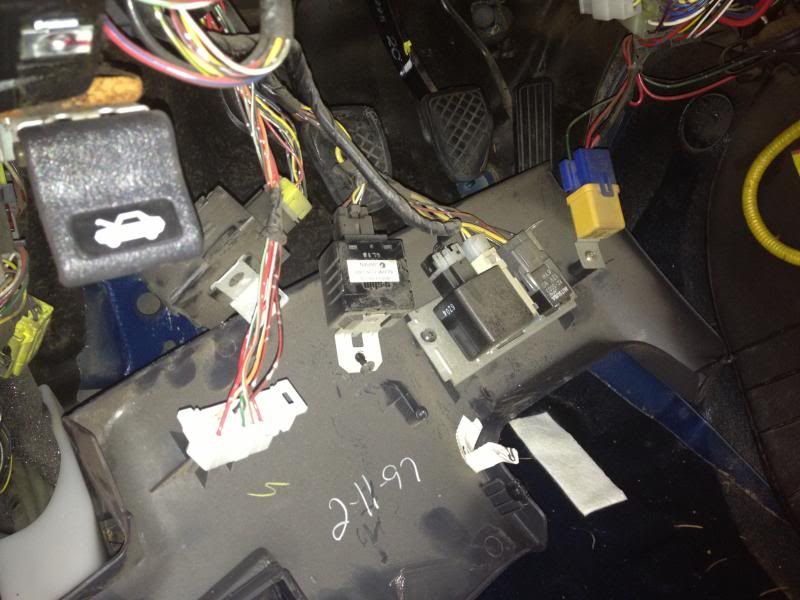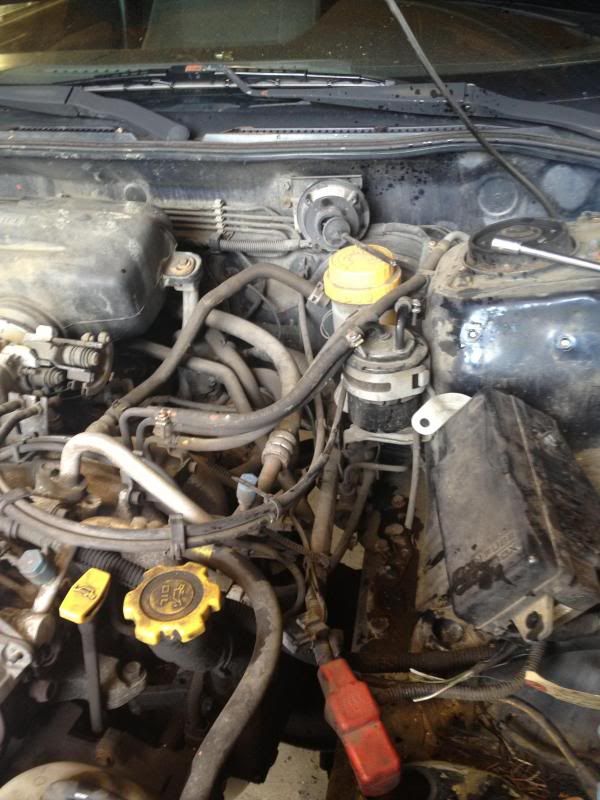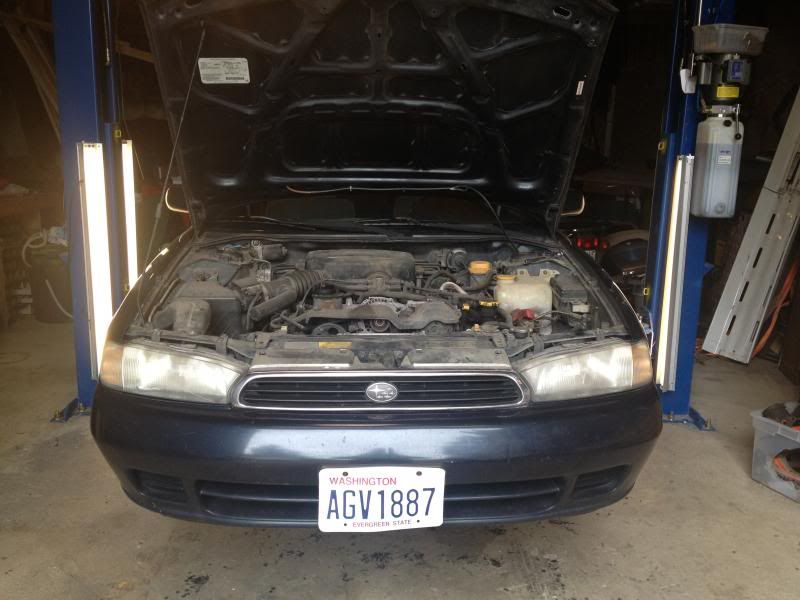 These photos are all from my dads house in western Washington, My home is in eastern Washington and within the last month I've brought the engine down to my home to get it ready for the swap.