I condensed my build thread these are pics taken between Nov 08, 2006 thru Mar 27, 2008. Man time flies.
This is my son Curtis on his first welding job. We watched the bug me video on heater channel replacement when he was here at Thanksgiving. I decided to weld the reinforcements to hold the body and keep it from flexing instead of screwing it in place. I am taking pictures and watching and him work.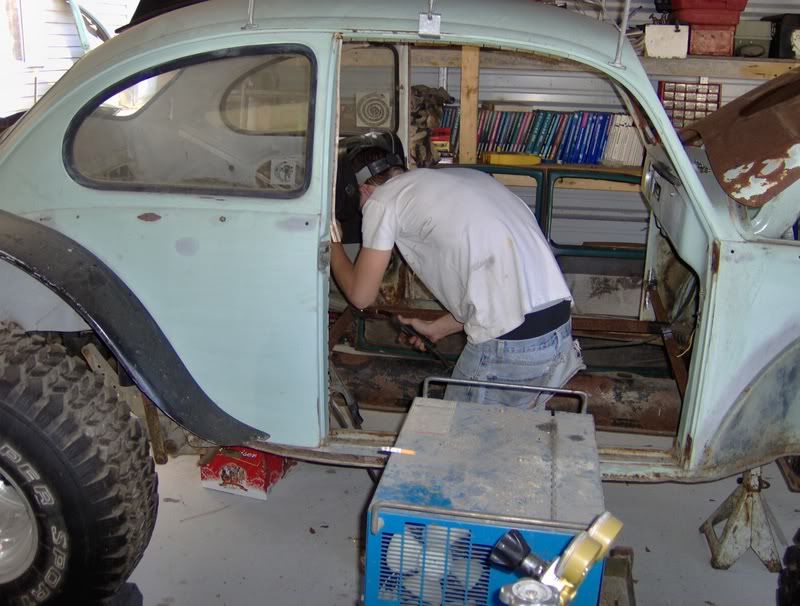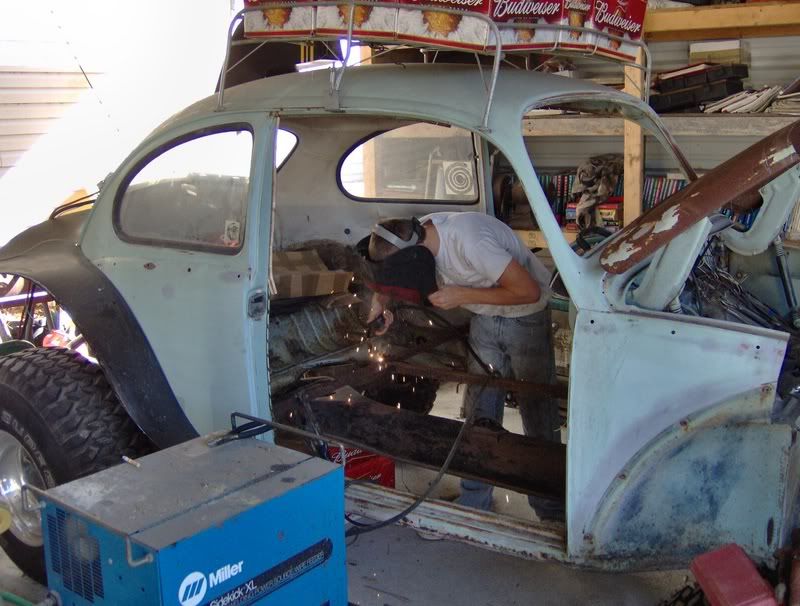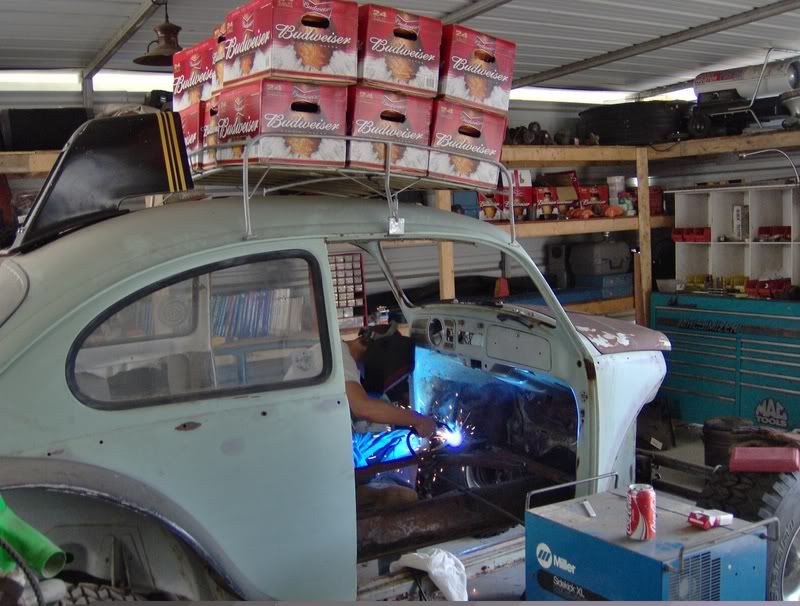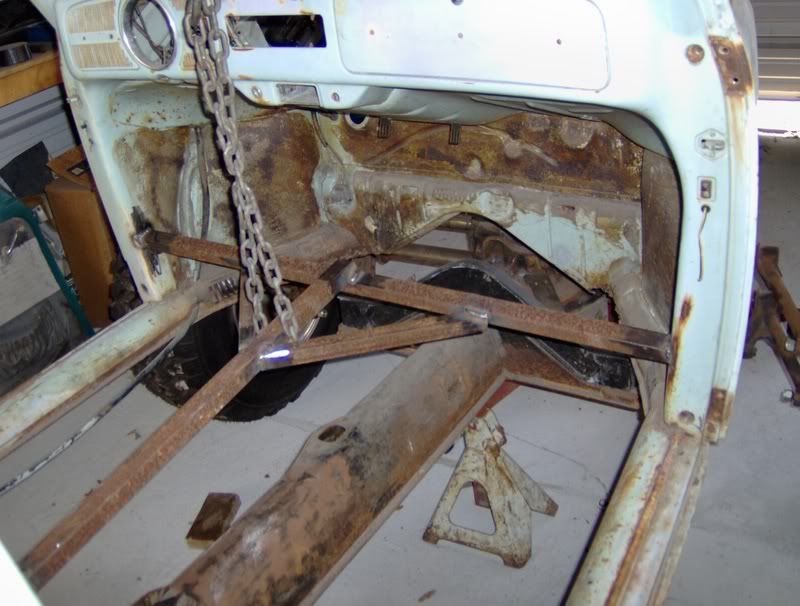 Here is Curtis's best weld so far.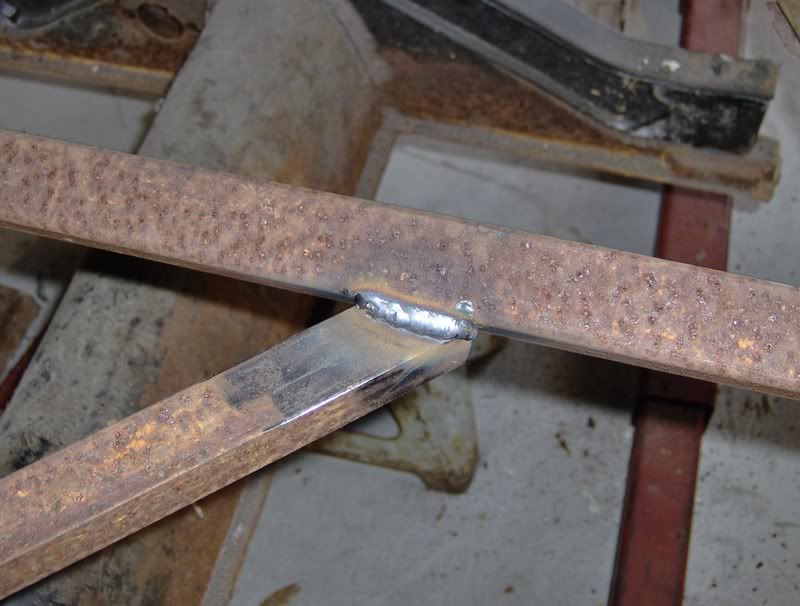 Here is a couple shots of the spot weld removed.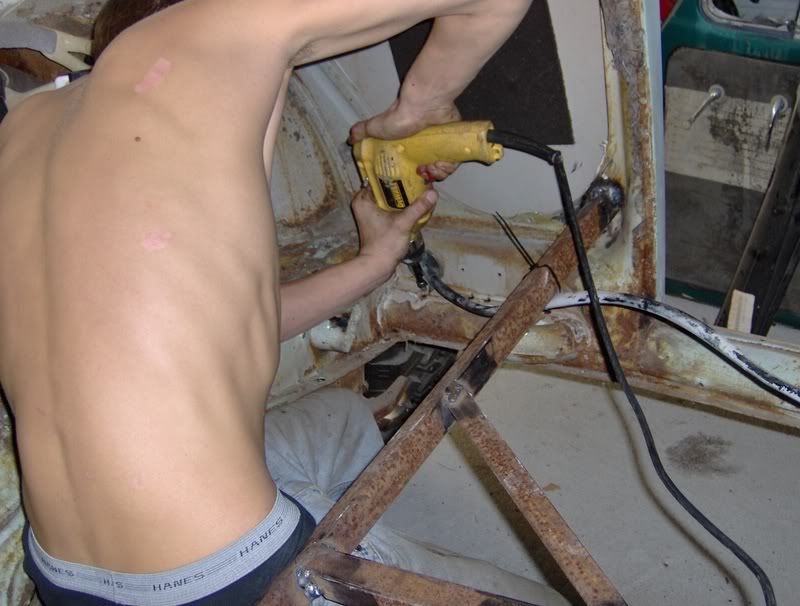 ChadRat wrote:rusty heater channels, man I hate those. One of the reasons I went to a rail. Fixin rust is not fun.
Yeah but to quote my son Curtis "Oh I can do that!" He is really trying to get the right side out I told him it was going to be harder to fix because of the rust. I didn't realize how many little spot welds there really are. He almost has the right side out.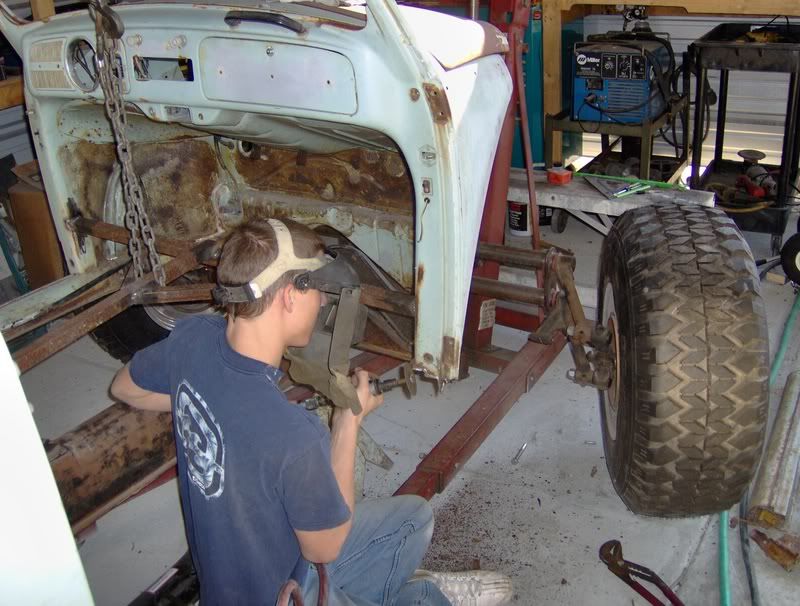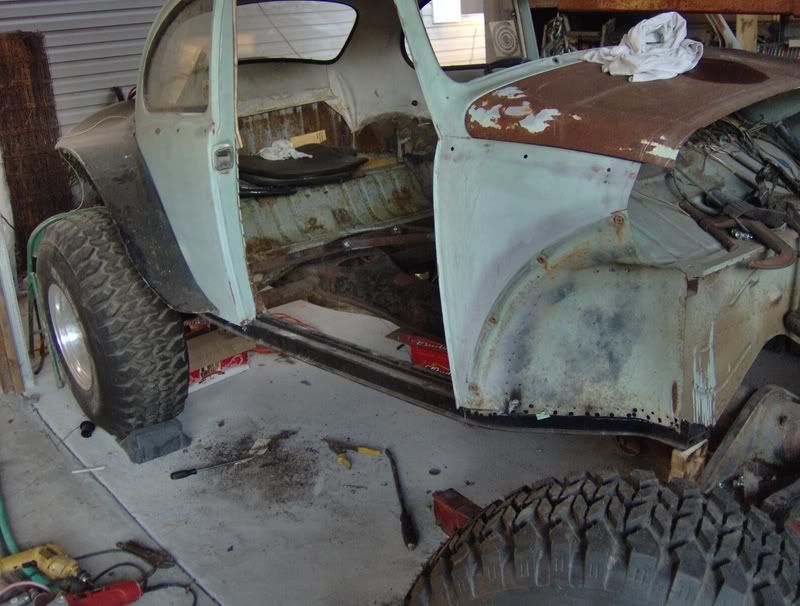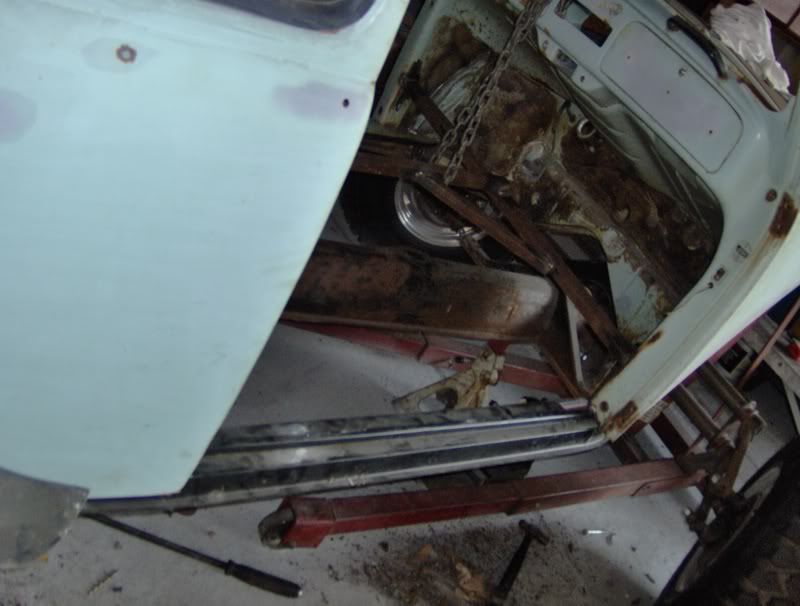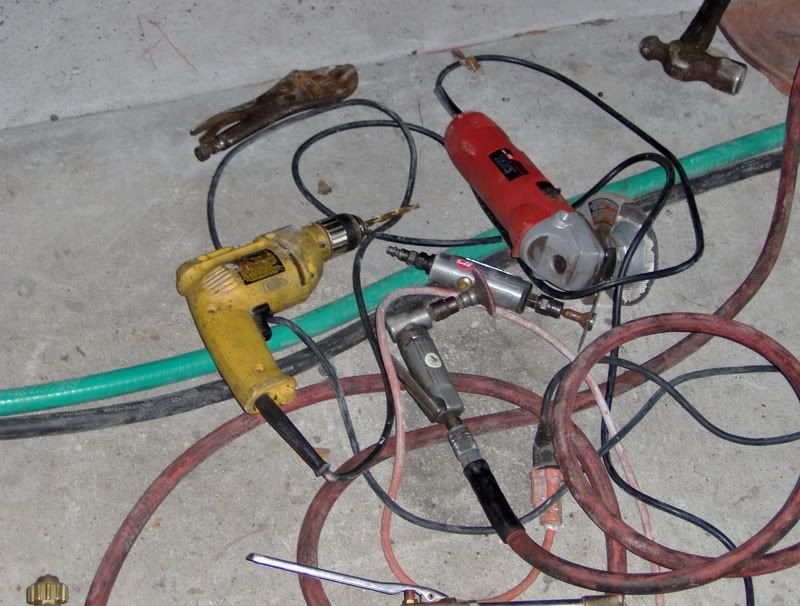 I wanted to do the bodywork with Curtis so he could see first hand what it takes to really do body panel replacement. Which, I have no clue of how to do. Tomorrow we'll clean up the new heater channel fit the right door and do some dirt dobbin.
I bought heater channels from cip1 the ones for no heat look at the differences in the their shape.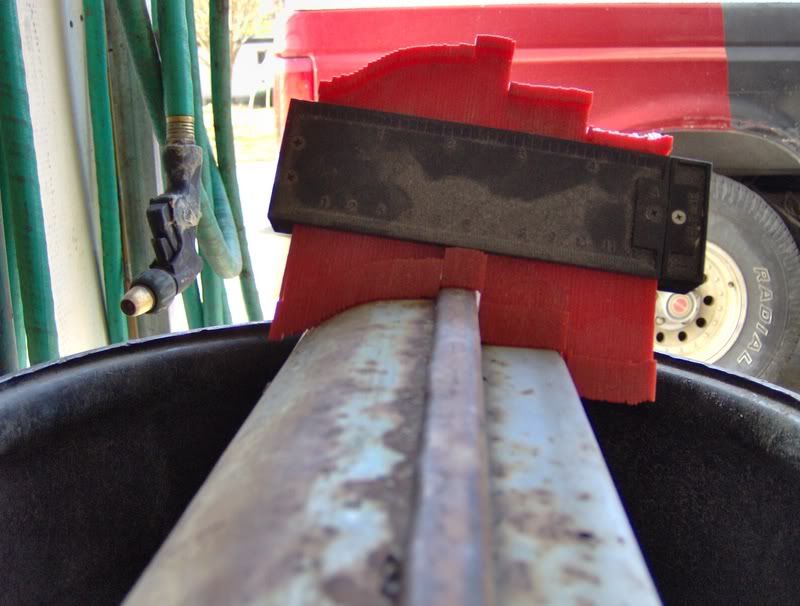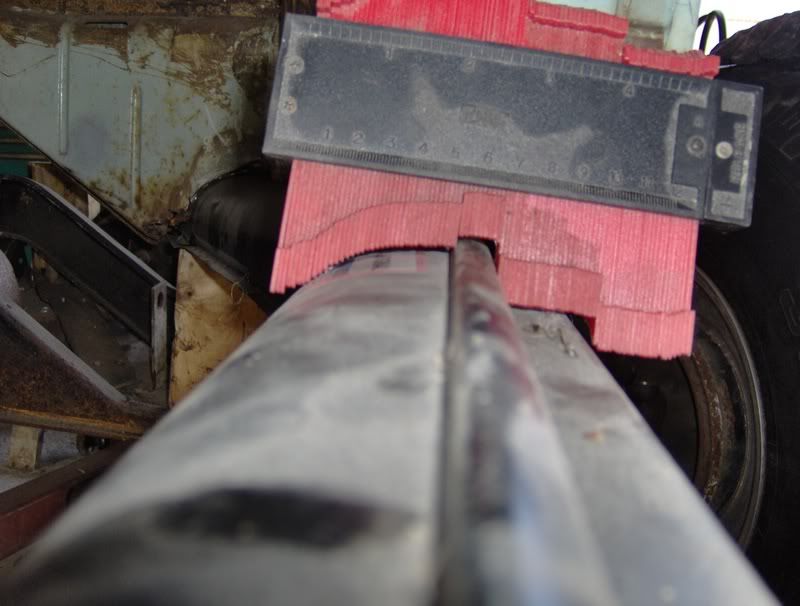 I decided to modify the front firewall to fit the rest of the 3-inch lift kit by leaving 3-inches of the original firewall in the car. I thought it would be easier to cut thru the sheet metal with a hole saw to install the roll cage, than thru the Up Your Bug part that came in the kit.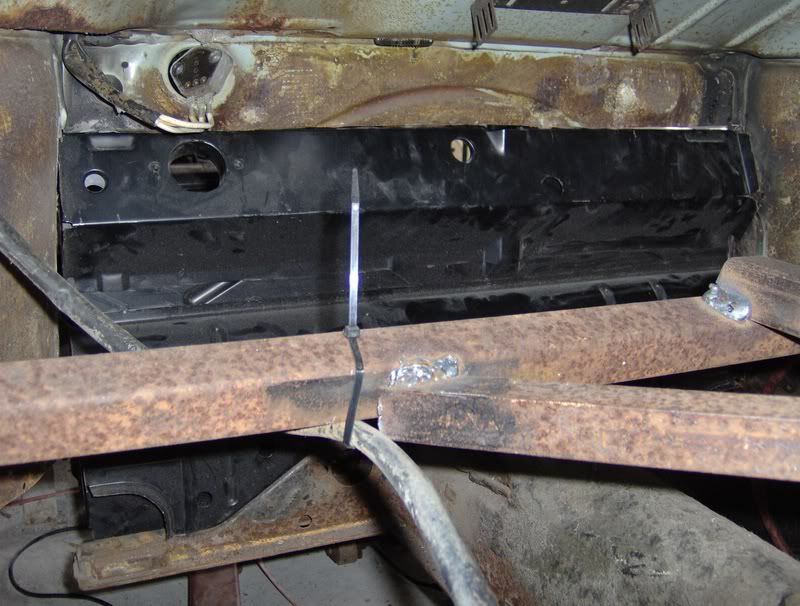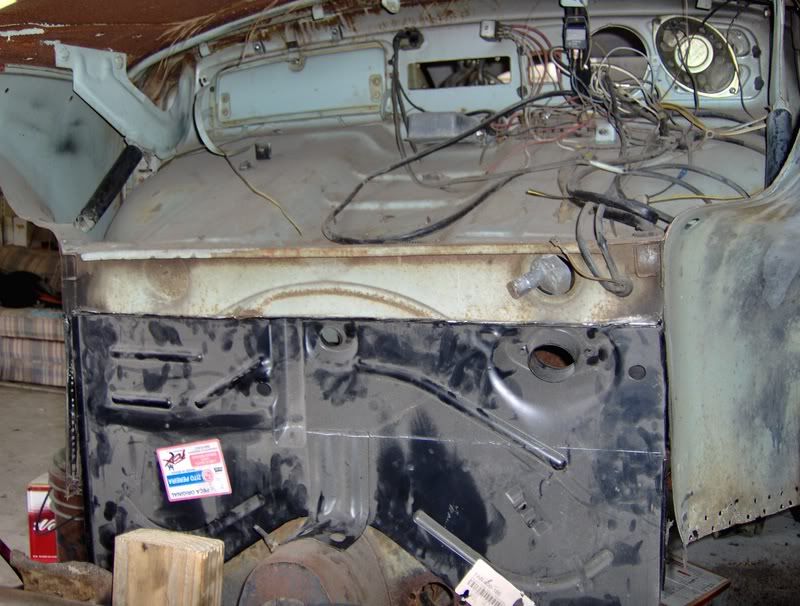 Anyone ever do a brush guard on their Baja?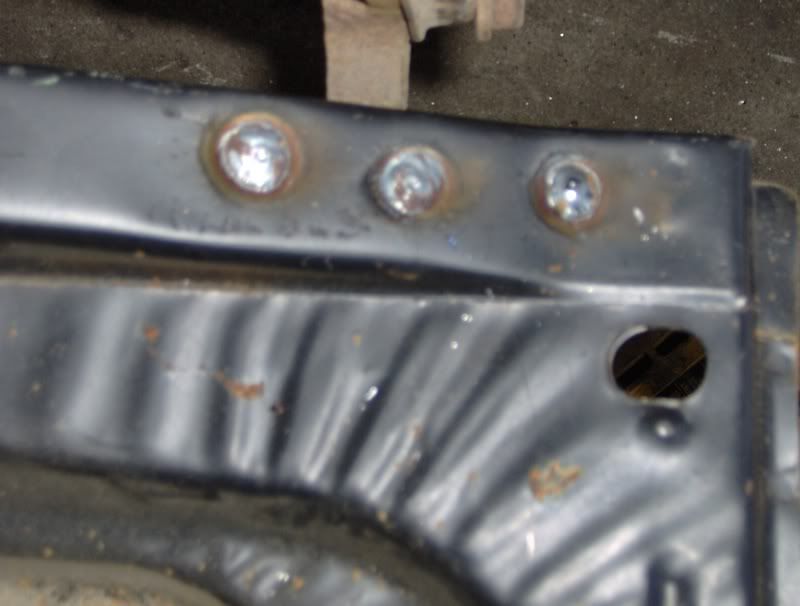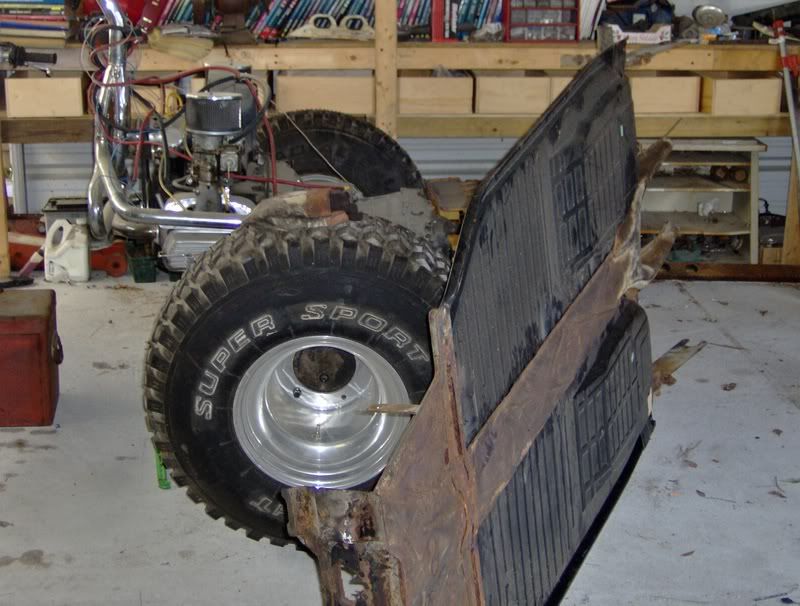 Last welding done now ready to sandblast.
I got the floor pan and tunnel back today from Miller protective coating. I got to say they did a fantastic job sandblasting and primering it. Tonight Doug is dropping by from Line-X to pick it up and put a coating on it.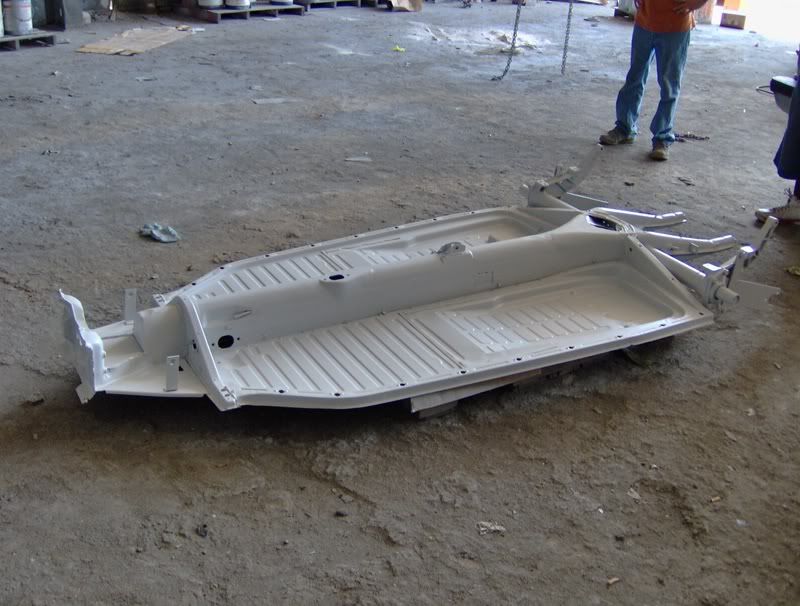 Line-X looking good.
I got the running gear bolted in. Still have to switch the spring plates out. I bolted the beam in.
I forgot I loaned my engine hoist out so the body will sit outside. See that oil that's from that ford. The red one.

His leaks worse than mine.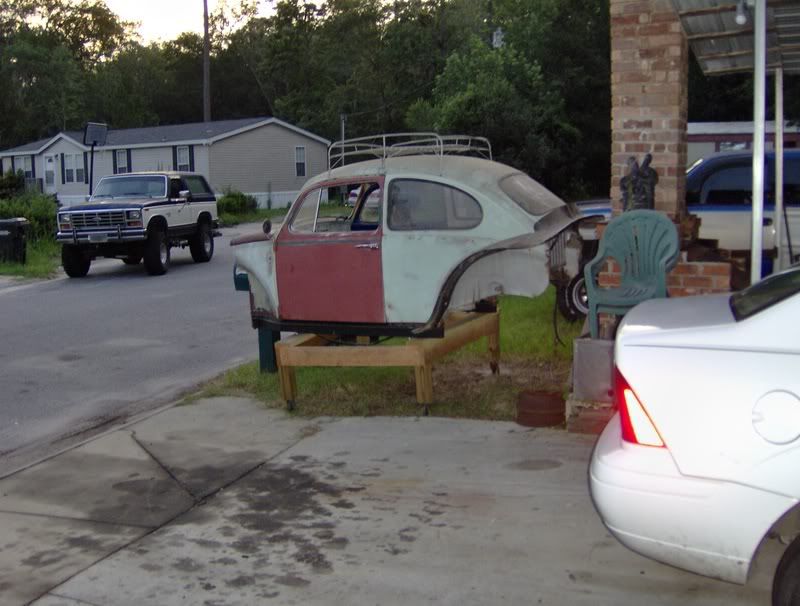 Brake parts and a few other odds and ends.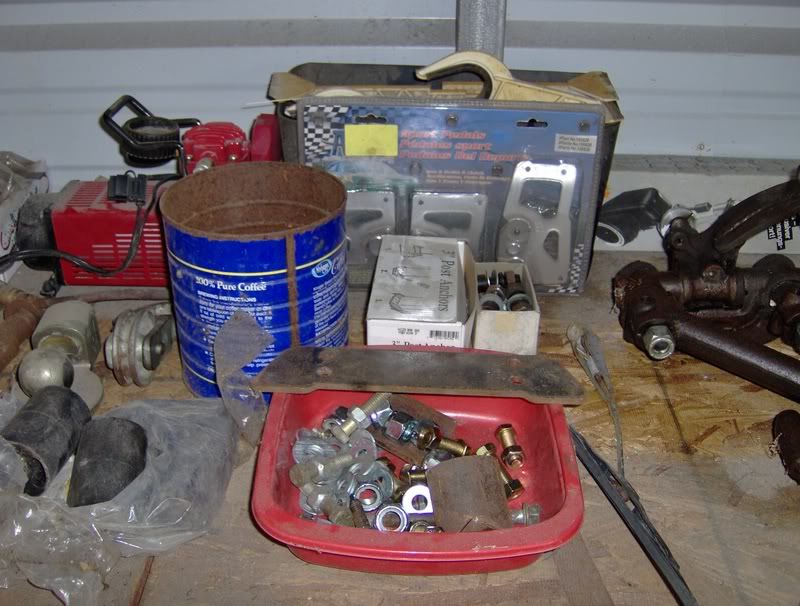 I'm just getin started.

WOAH looky here.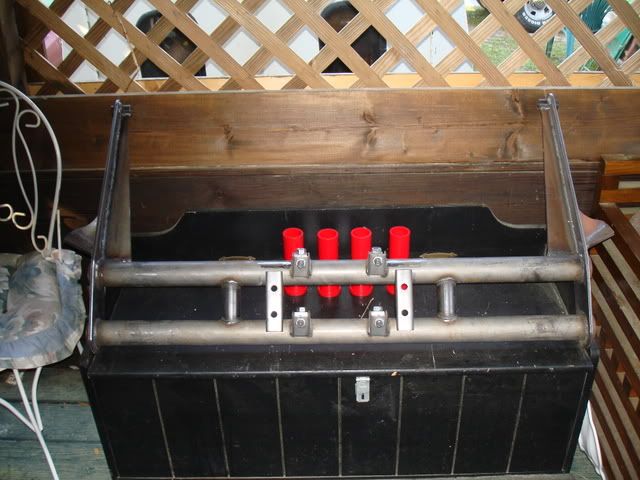 Nice welding Hedrock. Thank you Soooo Much.

This is the bare beam ready for primer.
Here is the primed beam.
Here is is painted Chebie urnge.