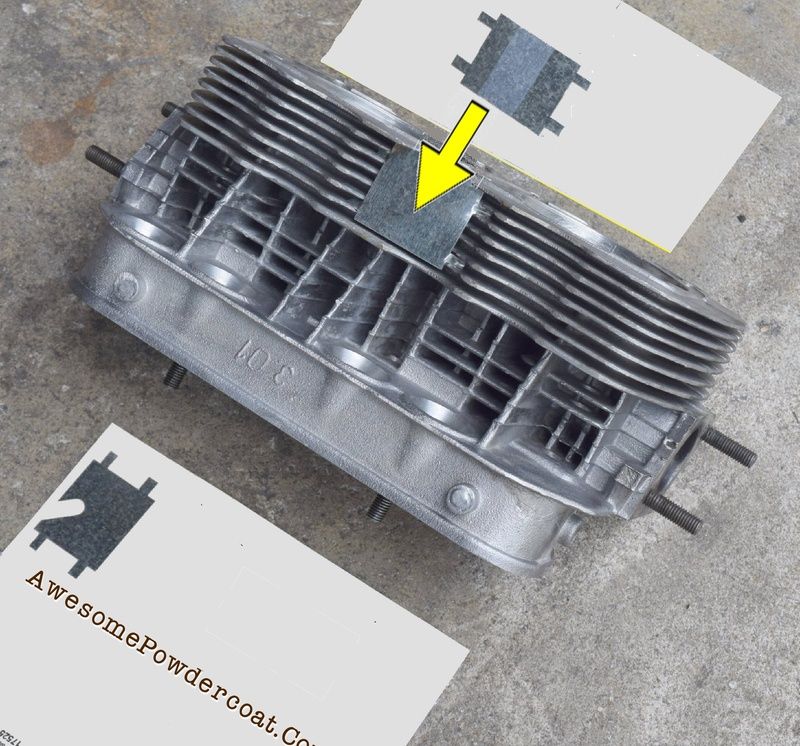 .K"
Better Head Cooling
At one time, these little bits of tinware were standard in OEM VW heads. Today, there are VW enthusiast out there who have never heard of them, much less never seen one.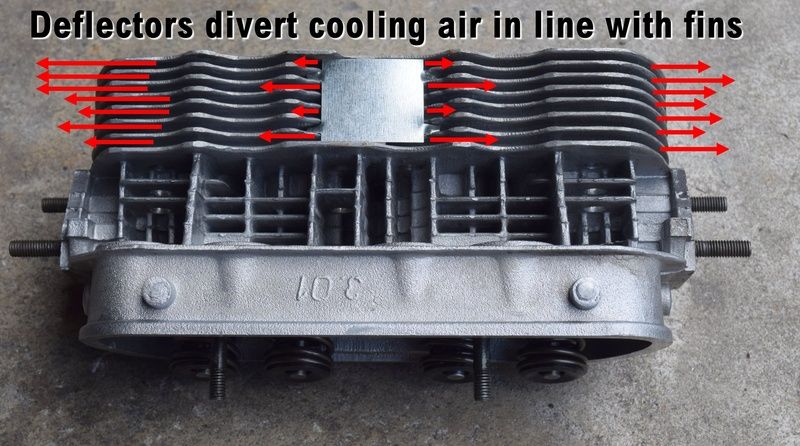 The deflectors are very important, because they route cooling air along the fins on the heads. Aftermarket heads have not had them for many years. Without them, the heads hotspot and you get more incidents of cracks, warping, etc.
Lucky for us, Awesome Powdercoat provides a cheap solution. OEM style deflectors that simply press in. You even get a slot in one (head for cylinders #1 and #2) for the thermostat rod, just like the old days.
We use them for our racing engines and highly recommend them. The price is so low to order a couple of sets that it's not even worth getting out the tin snips and making your own.
http://www.awesomepowdercoat.com
FJC