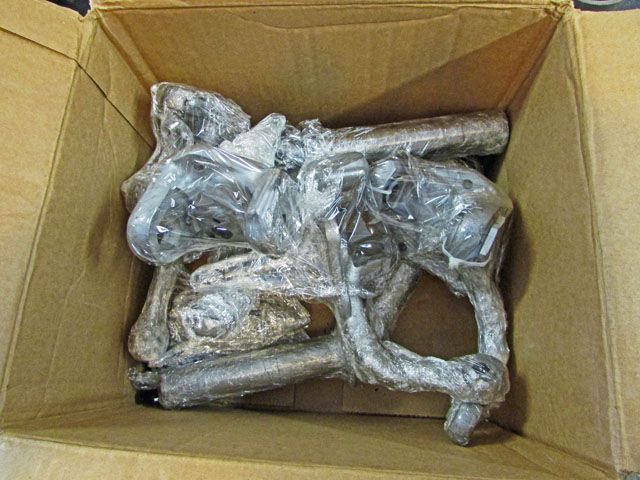 For free to someone in the Seattle area (shipping would be way too expensive as this is a heavy load as is). I was given the parts so I will pass it along.
The box contains two lower BJ trailing arms, one upper BJ trailing arm, one upper trailing arm that has been inspected: the bearing area is OK but the seal lip while not perfect should be OK.
Two complete '66 to mid-'68 spindles complete with BJ washers, alignment eccentric, spindle spud washers and 2 nuts (one right and one left hand thread) and two incomplete mid-'68 and later spindles. The components on the early spindles should be interchangeable on either the early or late spindles.
Everything has been glass bead blasted to get rid of old paint and rust then wrapped in Saran Wrap to protect them. These are not show quality parts but would work OK otherwise.
PM me so we can meet somewhere to deliver the parts.
Lee