I was bored and looking for a project. I have always wanted an early bug. After some searching in Feburary this year I found my project. The car sat for 6 years under junk in a home garage. The owner had lost interest after some life issues. The pan is a 67 with a 4" shortened beam, Airkewld air ride kit, built transmission(was built to handle a turbo motor), all new german brakes, balljoints,and has been completely powder coated. The 64 body he had at a vw restoration shop that went under without finishing. So that is where I come in. He wanted $1600 and I got it for $1200.
I had a few areas of rust to fix. They installed new heater channels. I had to replace both aprons, both lower door hinge mounts, and fix the windshield area.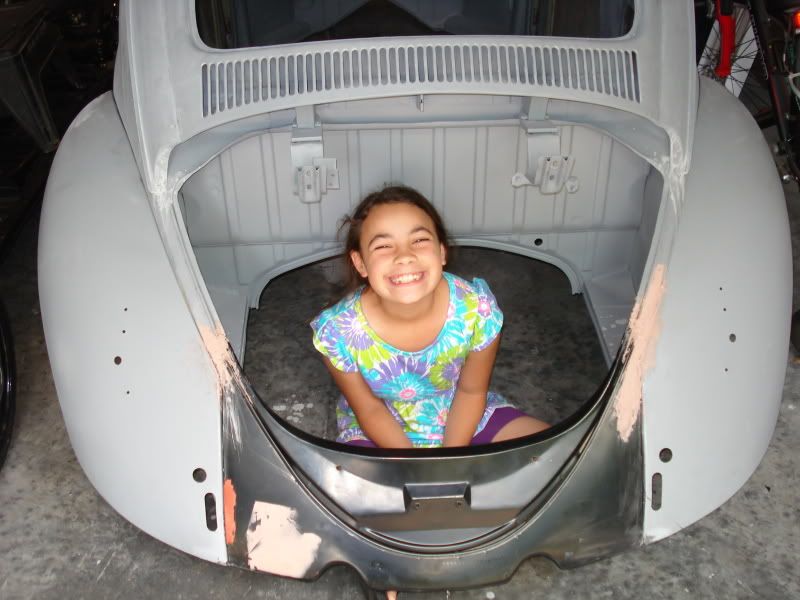 That was all the body work. I picked up a beat 2110 long block for $50. Sold everything and kept the block. It had to be line bored. I also had to go over the pan. The previous owner wasn't much of a car guy. 3 of the 4 ball joints were in wrong. The inner control arm bushings were missing so they had a ton of play. The rear airbag mounts were so badly welded I broke them off with my hands. I also managed to get into paint.
Now we are current. I am building a 2110 motor. I am still waiting for a few parts. I went with a Scat forged kit that I had them balance. I also picked up a set of Steve Tims stage 2 heads.