Hi there just prior to fitting my Dtm kit on my 2056 I have come across a small problem, take a look at my engine :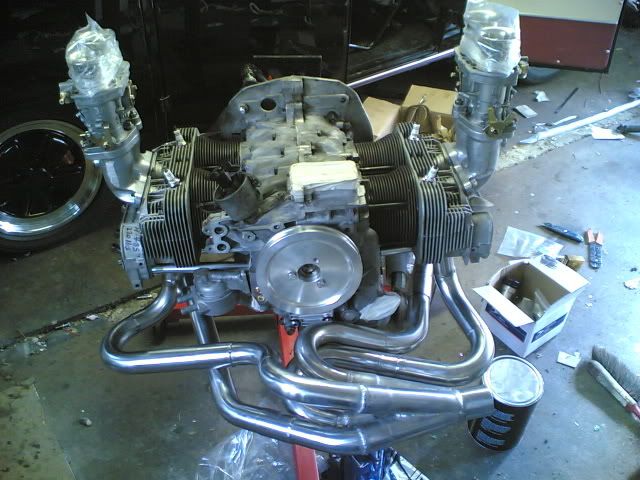 As you can see I have a sandwich plate under the standard oil filter mount to act as a take off for my external cooler. The trouble is my flash bespoke header did not take into account the extra room needed under all this with a tall fram filter as well so the tube from number three gets in the way

There is enough room if I use a standard T4 filter without the sandwich plate but I now do not have the facility to use my external cooler. Can I run a hose from the dtm supplied take off that mounts to the standard oil cooler mount, run it to my external cooler, back to the dtm supplied adaptor on my standard relocated cooler then back to the other dtm supplied adaptor

Hope that made sense

Oh I have a schadeck 30mm oil pump as well to cope with extra pressure as required.