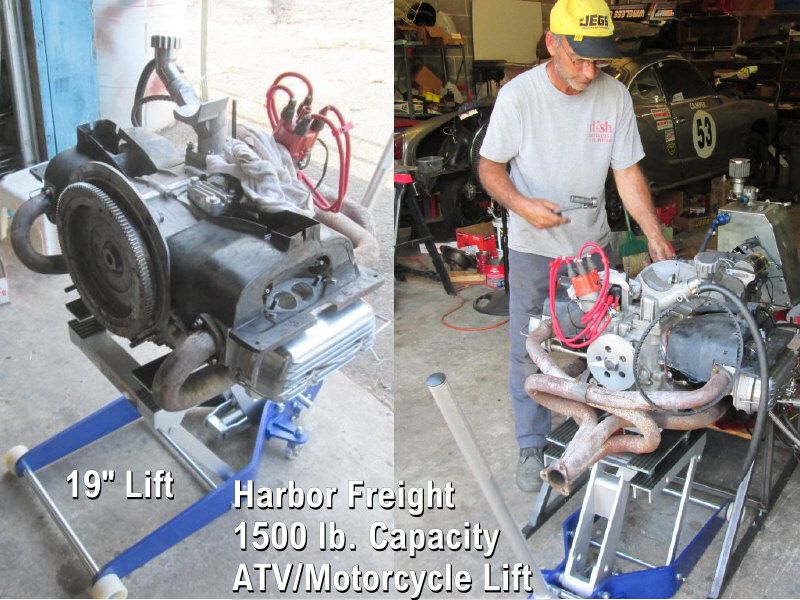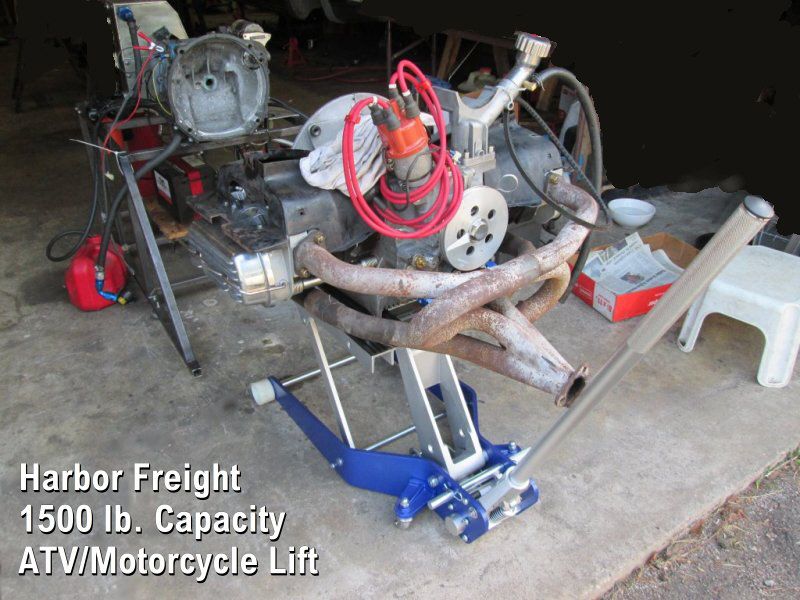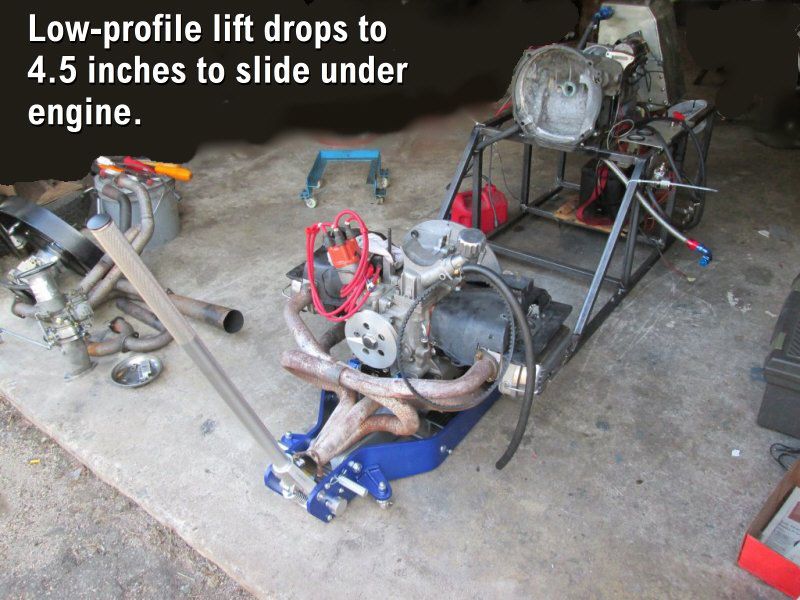 I'd heard someone mention using an ATV/motorcycler lift was better than using a regular floor jack. The idea seemed good,
and so I looked over the ATV/Motrocycle lifts on sale at Harbor Frieght, and bought the more expensive of the two I saw. This one
is a combo steel & aluminum device, much lighter than the all steel version.
After working with this model one afternoon, swapping engines on and off our dry-sump test rig, it was easy to recognize the ATV lift
is far superior to a floor jack. Not to mention more stable.
FJC