Well, that was an interesting mid-day. I decided to make some coupons to see what I would be able to do with the spot welder.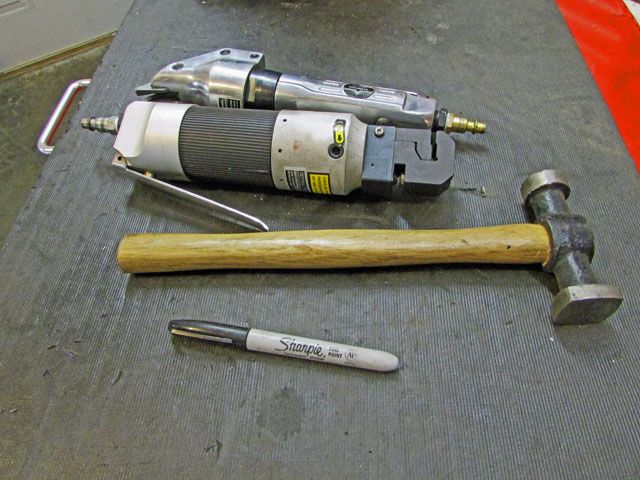 Besides a portable work bench and 4 "C-clamps" I used pneumatic shears, a combination pneumatic flanging and spot welding punch tool, a body hammer and anvil to ensure the coupons were flat and a marker.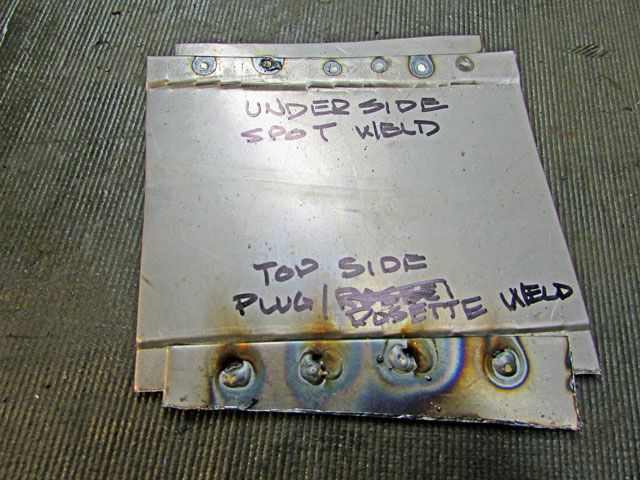 I am not sure what gauge the flat stock is but it is fairly thin. After cutting off a wide piece of stock and two narrower pieces I flanged two ends of the wider piece. I then took one of the pieces of flat stock, laid it on the flange, clamped it in place then spot welded it to the coupon. None of the spot welds were held more a second long.
I then punched holes in the other narrow piece and clamped it in place then rosette welded it to the coupon. I was not welding for beauty, just for comparison and in a hurry.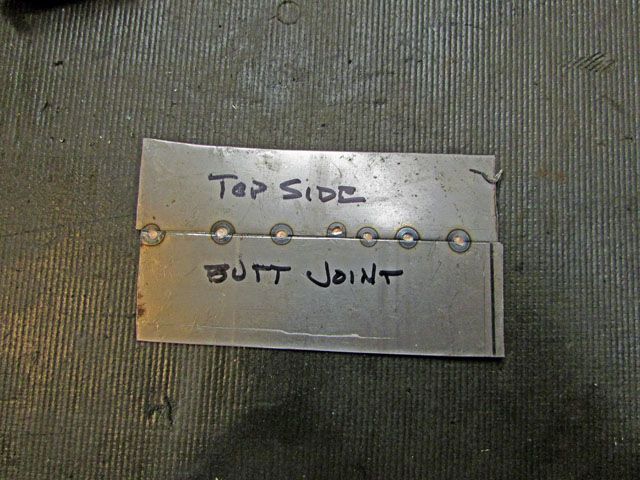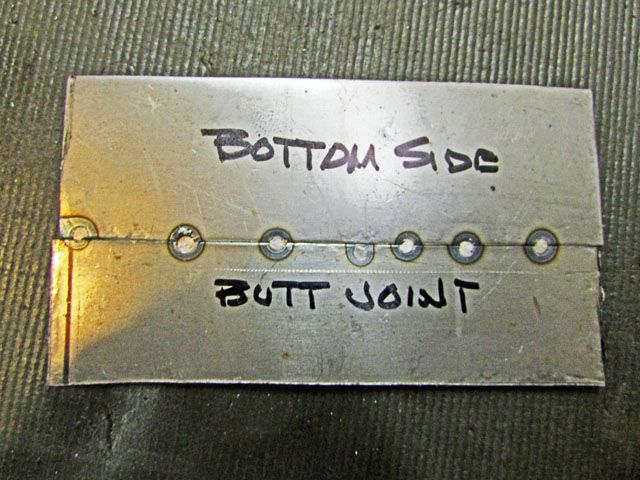 The next coupon was a butt joint. It feels strong but I didn't try to break it... yet. I got a bit of a crown in it (probably too much heat too fast) and I was able to use the hammer to flatten it out.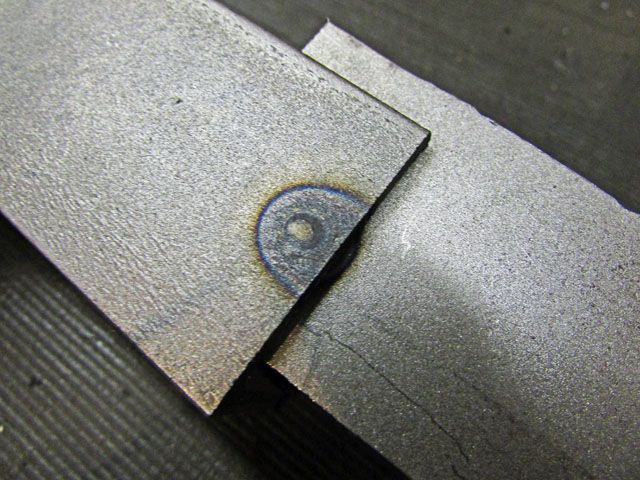 Next I tried to spot weld three pieces together. The back piece is much thicker than the front two but it did weld up and did not come loose when I tried to move the pieces. I did not try real hard but it felt firm.
Anyway, for what it is worth.
Lee