Type 2 gearbox codes
Codes below are for T1 Beetle unless otherwise stated.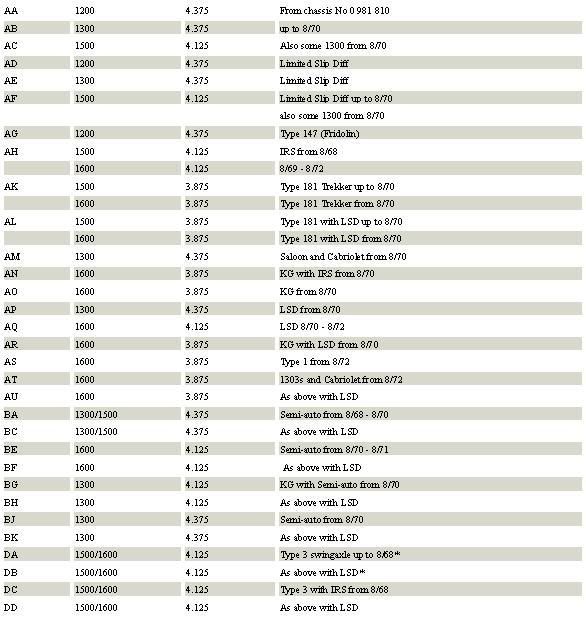 General Information - Beetle Gearbox Part Numbers Should start 113 For a Manual Box and 001 for an Auto Box.

The Gearbox Code. Is followed by 5 numbers the first two are the Day the second two are the Month and the fifth is the year. AT22104 was built on 22nd October 1974.