A customer with a trans built by someone else suddenly had it start popping out of 3rd. When I drove the car it would immediately kick the shifter out of 3rd gear and grind loudly as soon as you started to let the clutch pedal up. If you forced it into 3rd with about 30 lbs of force, it would stay in like normal.
When I took the nose cone off, this is what I saw.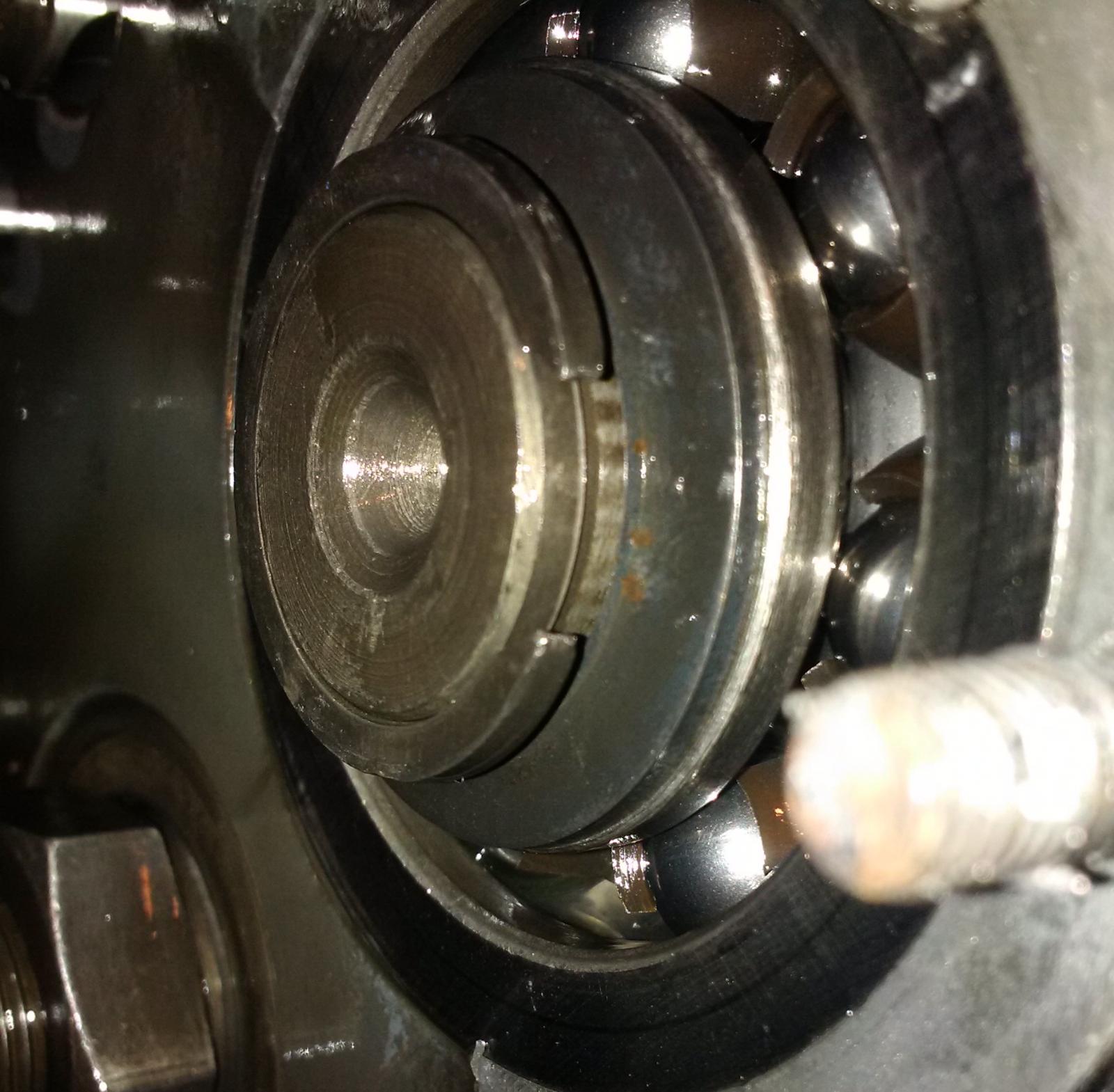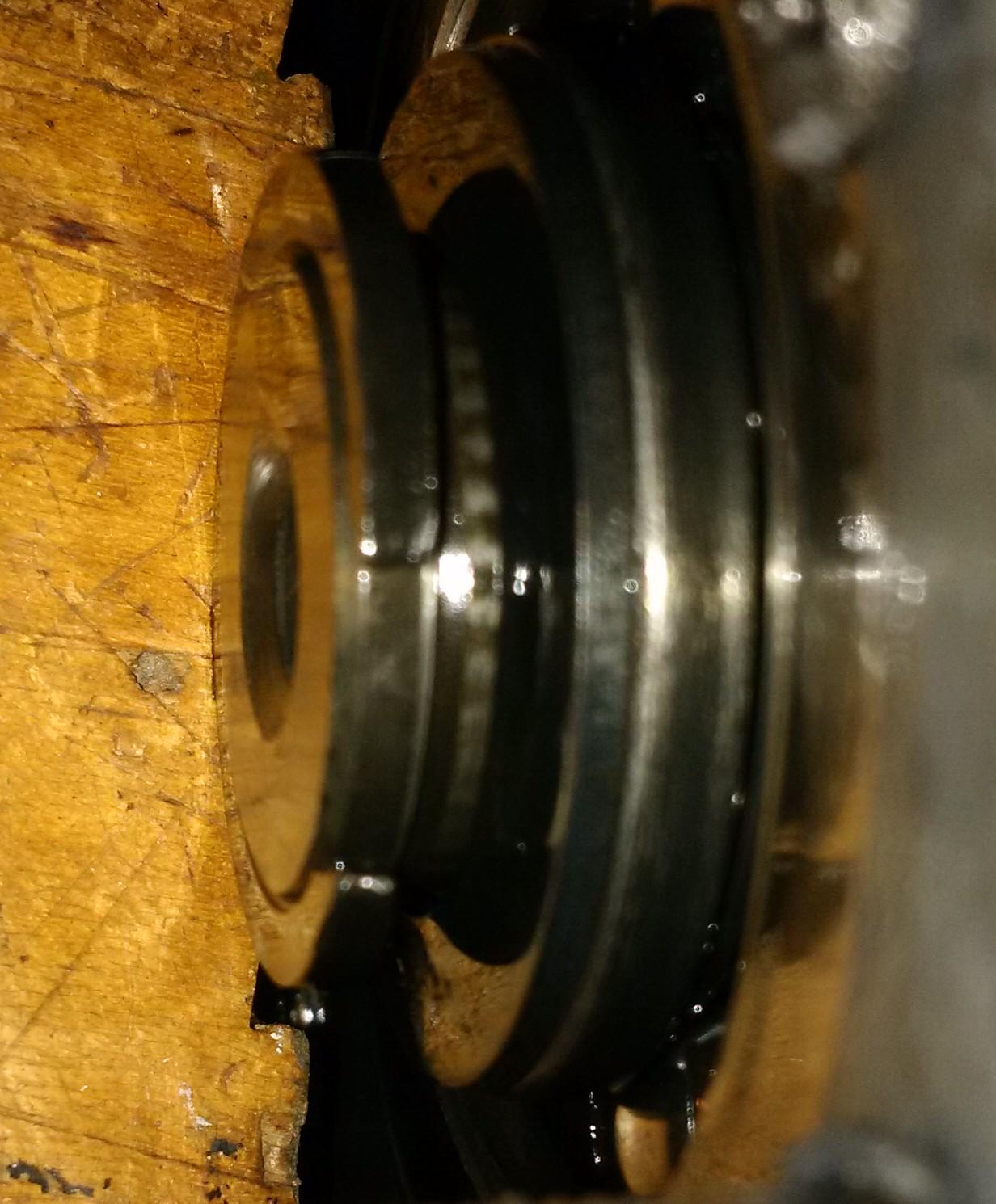 I think that maybe the mainshaft was able to slide back and forth in the bearing's inner race.
I've only seen this clip come out twice, and both times it was the same builder!
Instead of just putting the clip back in the groove, I took the trans apart for an inspection. Good thing, because the CHINA main shaft bearing was JUNK. The inner race was badly pitted over about a 6mm diameter area. The trans had just over 20k miles on it.