Hello I have been wanting a 091/1 transaxle for my Baja bug off road car. Well I finally got one. Cleaned it up a little took some measurements.seems like it will fit physically. removed the 10* mount I had on the 002 that was in the car and tried to get it on the 091/1.. no go so started to remove bell housing to switch to the 002 bellhousing and wondered if it would go from the back side. Bingo with a small amount of clearancing it fit yahoo. Just have to alter the front urethane bushing. Any ways I was able to get a measurement for the shifter so that's real good. Apparently came out of a 1984 water boxer no model given. Seems real clean inside when I had the bellhousing off with only a little fuzz on the drain magnet
Here is a couple of questions I have if you could please.
1 where do I find the trans code on this case I cleaned the case up a little with a scraper and wire brush found some #s but don't think I have the code
2 Is there any maintenance improvements or useful inspections that can be done by disassembling/removing either the nose cone or bell housing ?
3 I have read these models may not need a jig for reassembly Is this true ?
4 It came with a stock hydraulic slave cylinder Are these stock ones any good ? You would think they should be pretty stout and smooth. I have a working jamar slave cylinder that was set up for the 002 would you use the stocker or the Jamar slave cylinder
5 I will need to vent this case to prevent water /mud intrusion where is the best place for a vent Vent higher than expected water level and put a loop in it ?
That,s all I can think of right now here is some pics
Terry
here is numbers i found I don't think they are the right ones for clues on gearing any one care to guess ?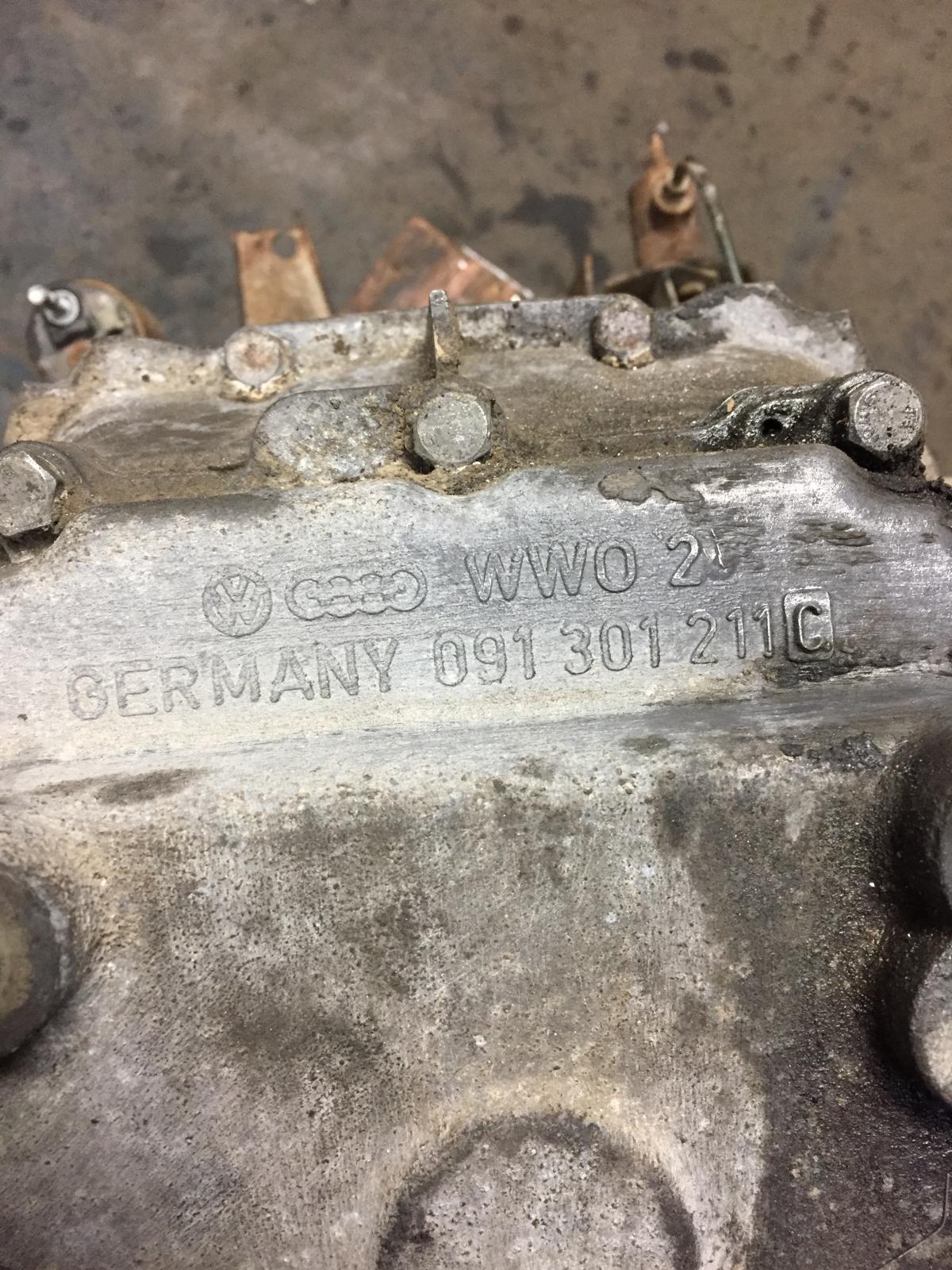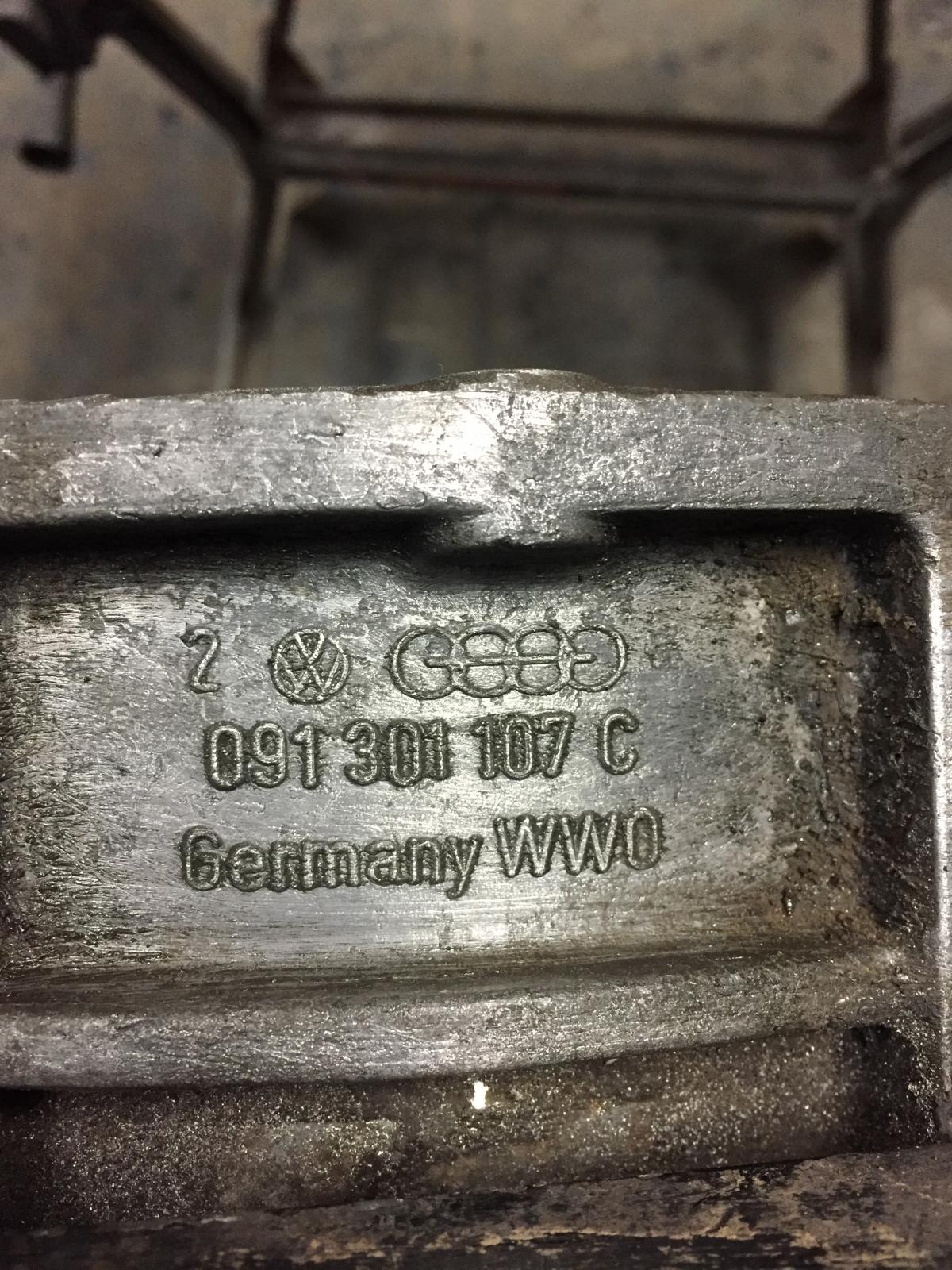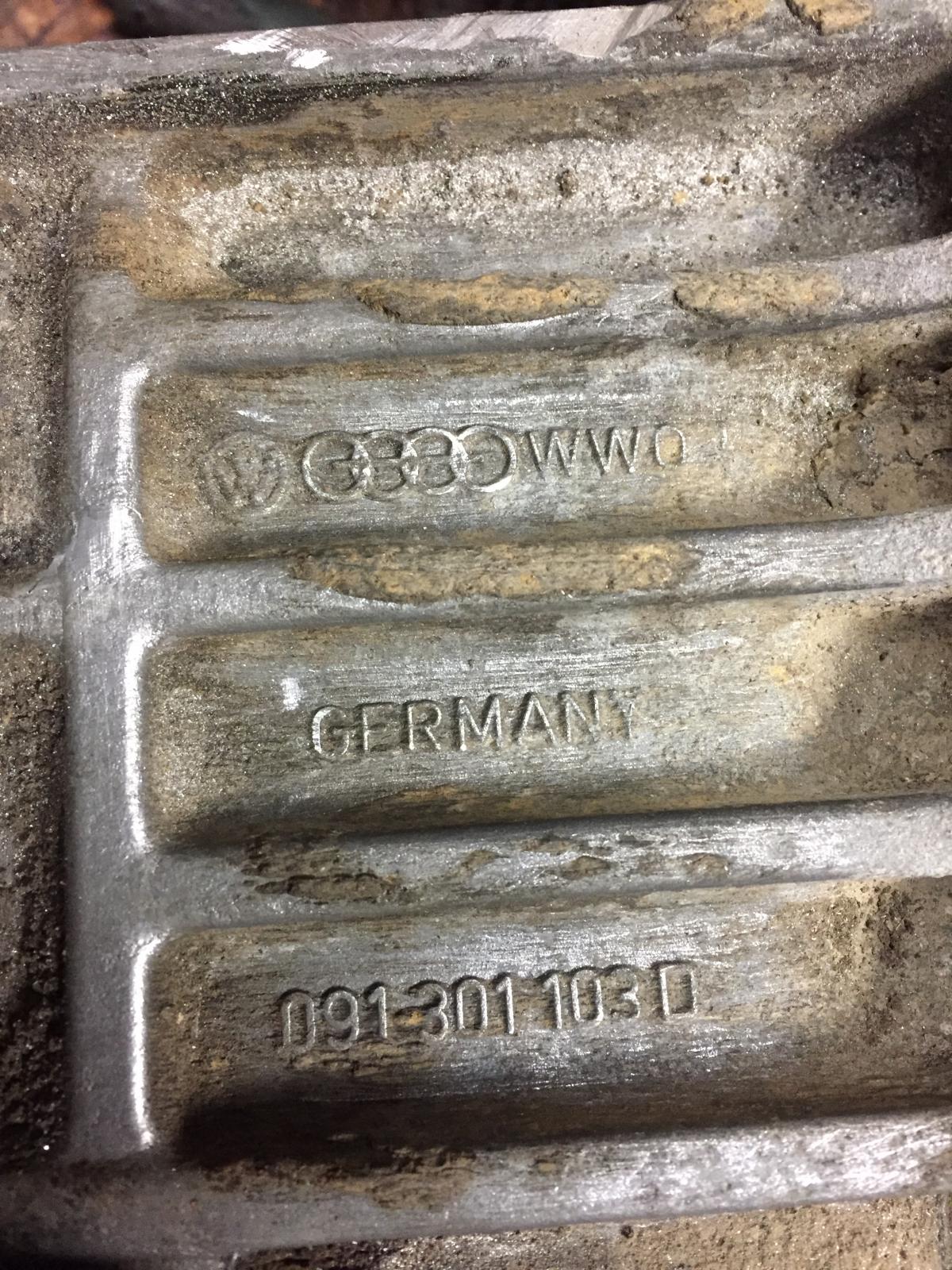 pics of inside bellhousing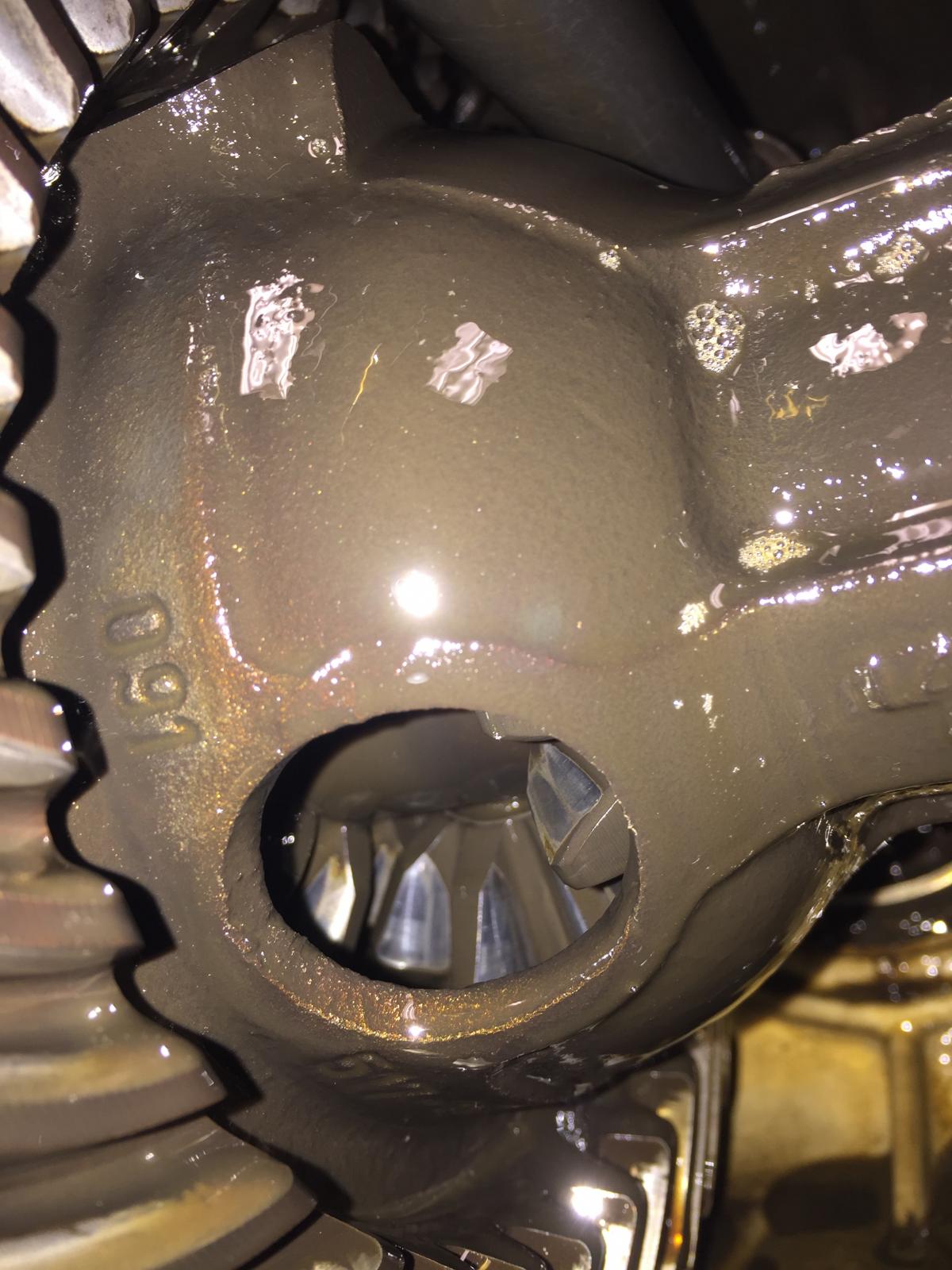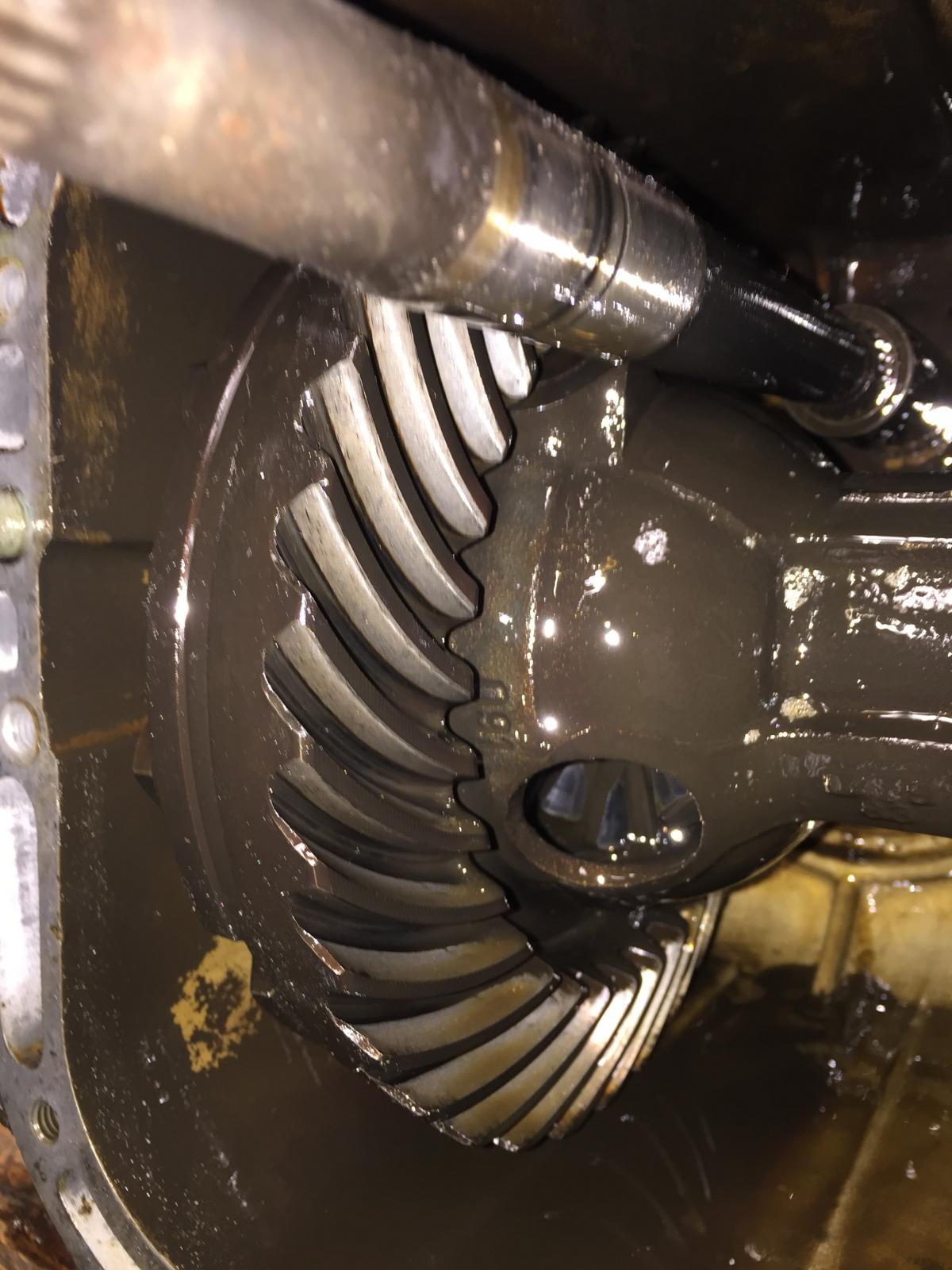 side x side with 002 its a good bit stouter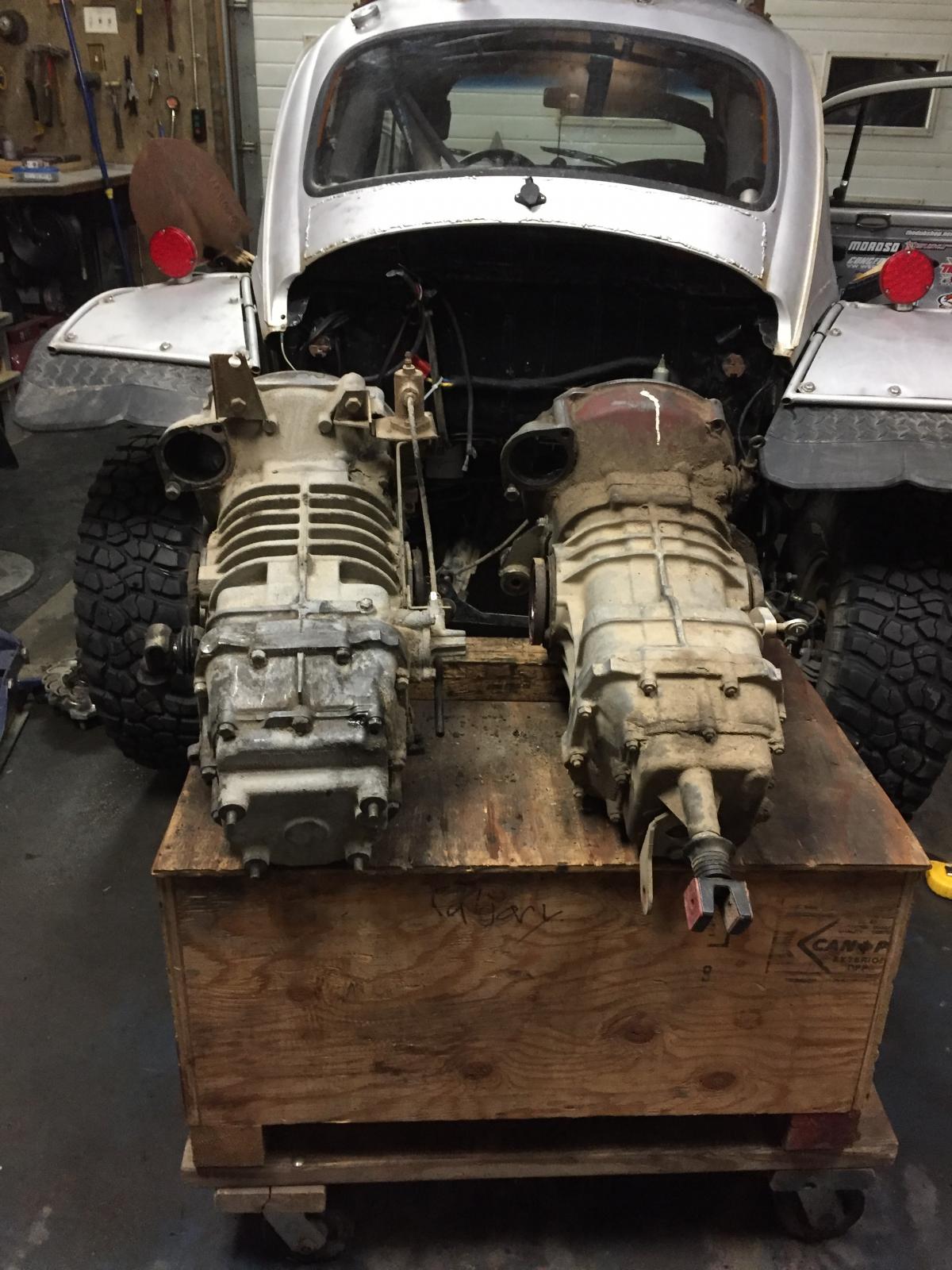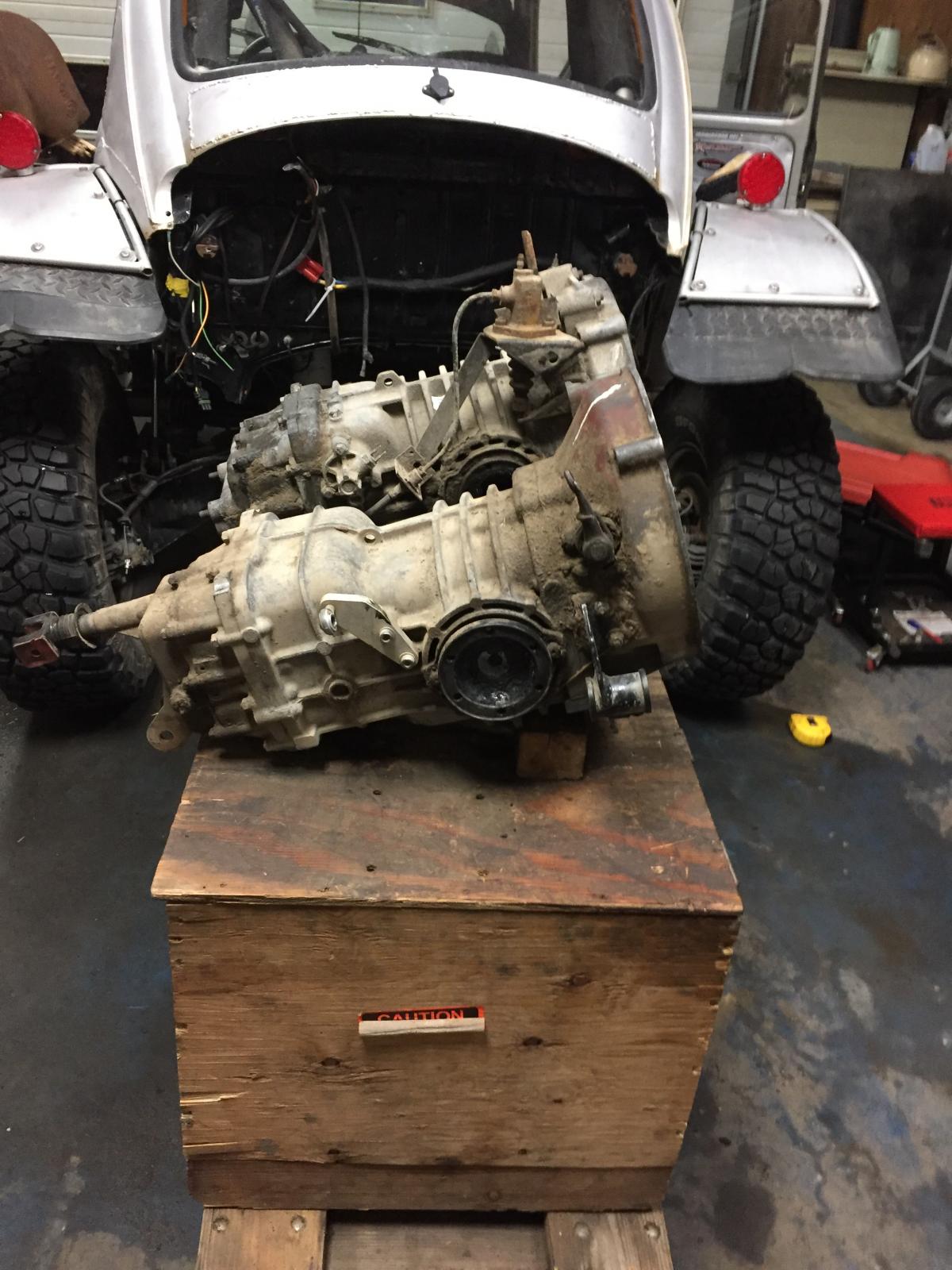 10* rear mount details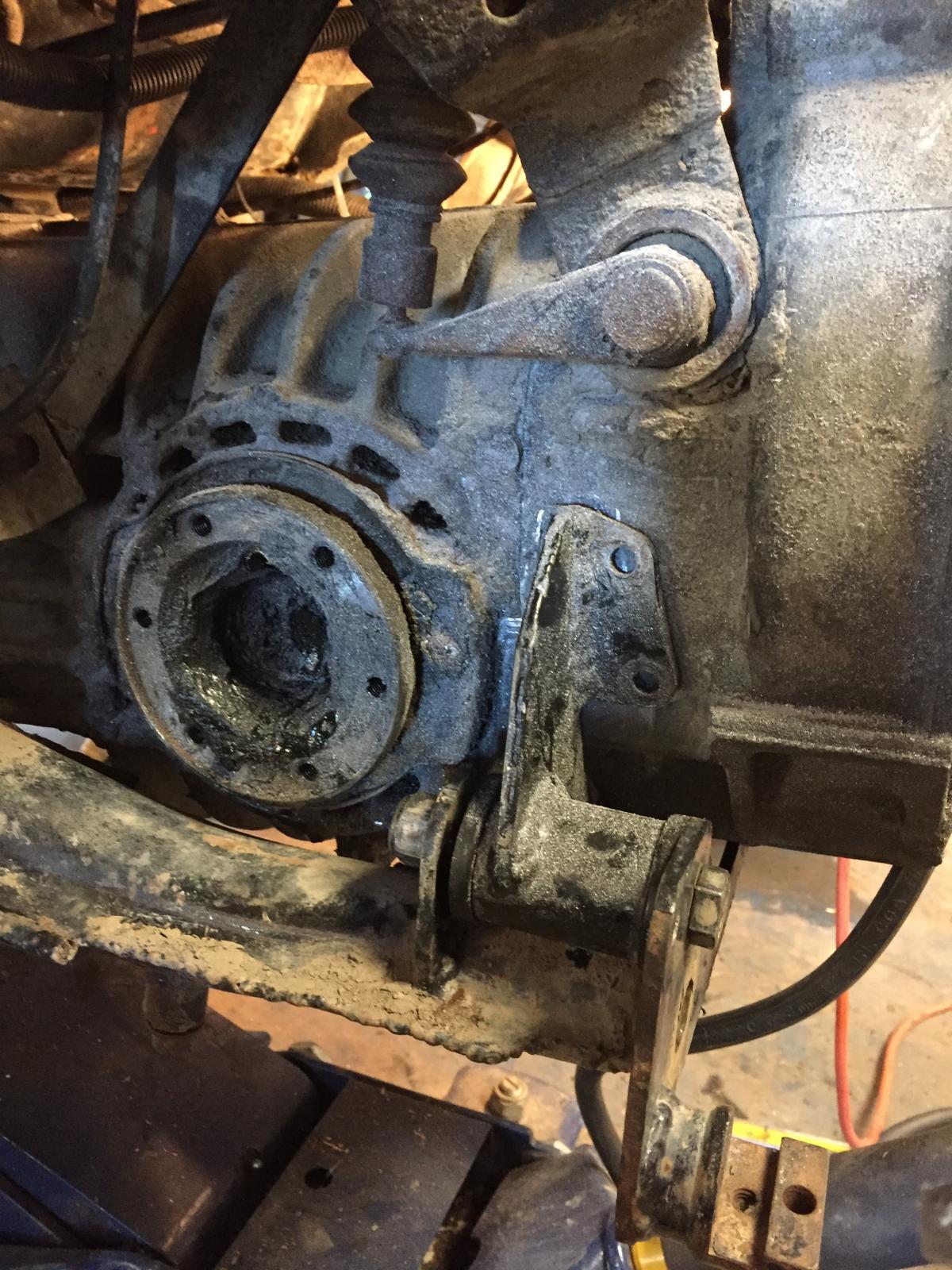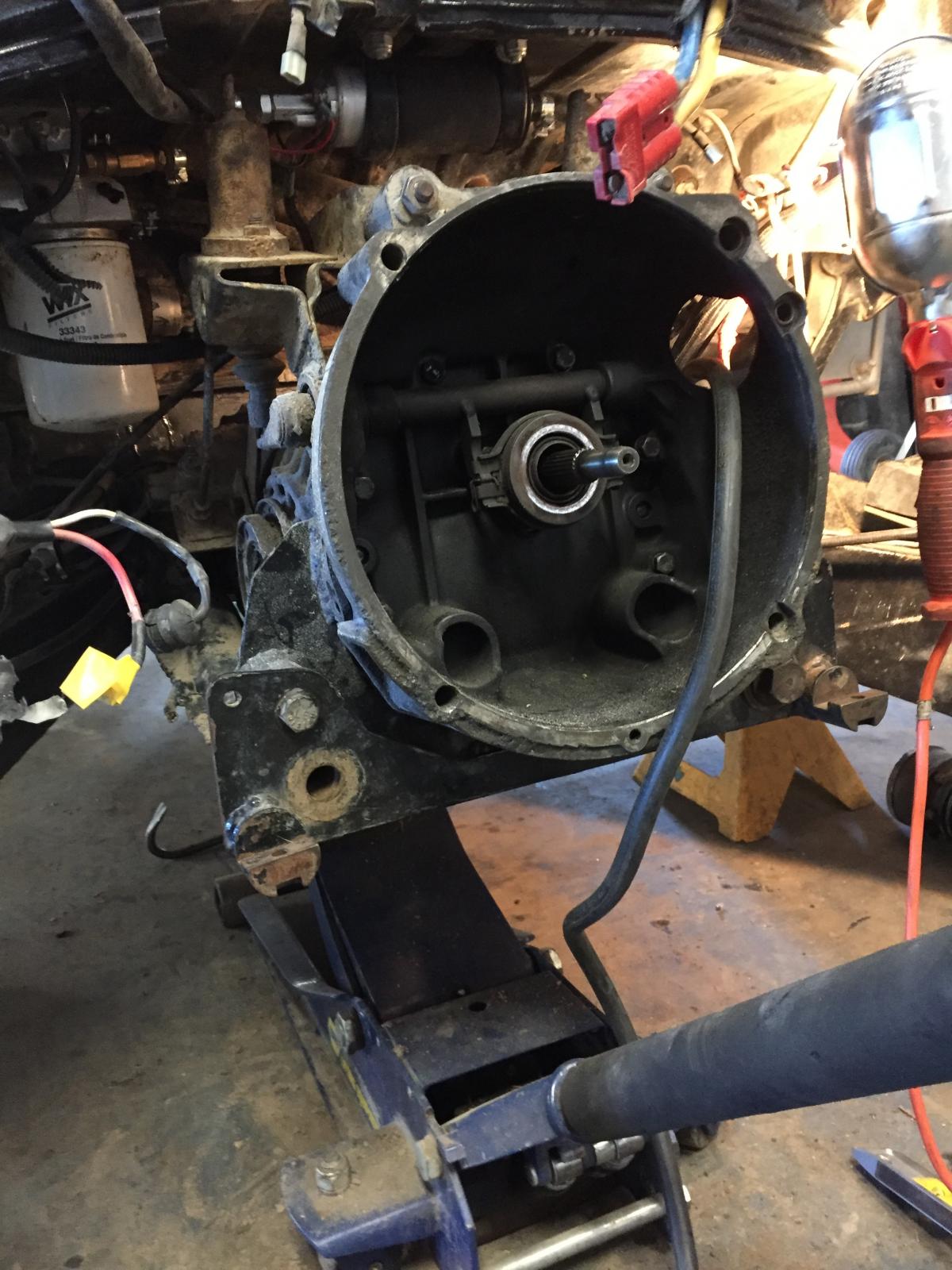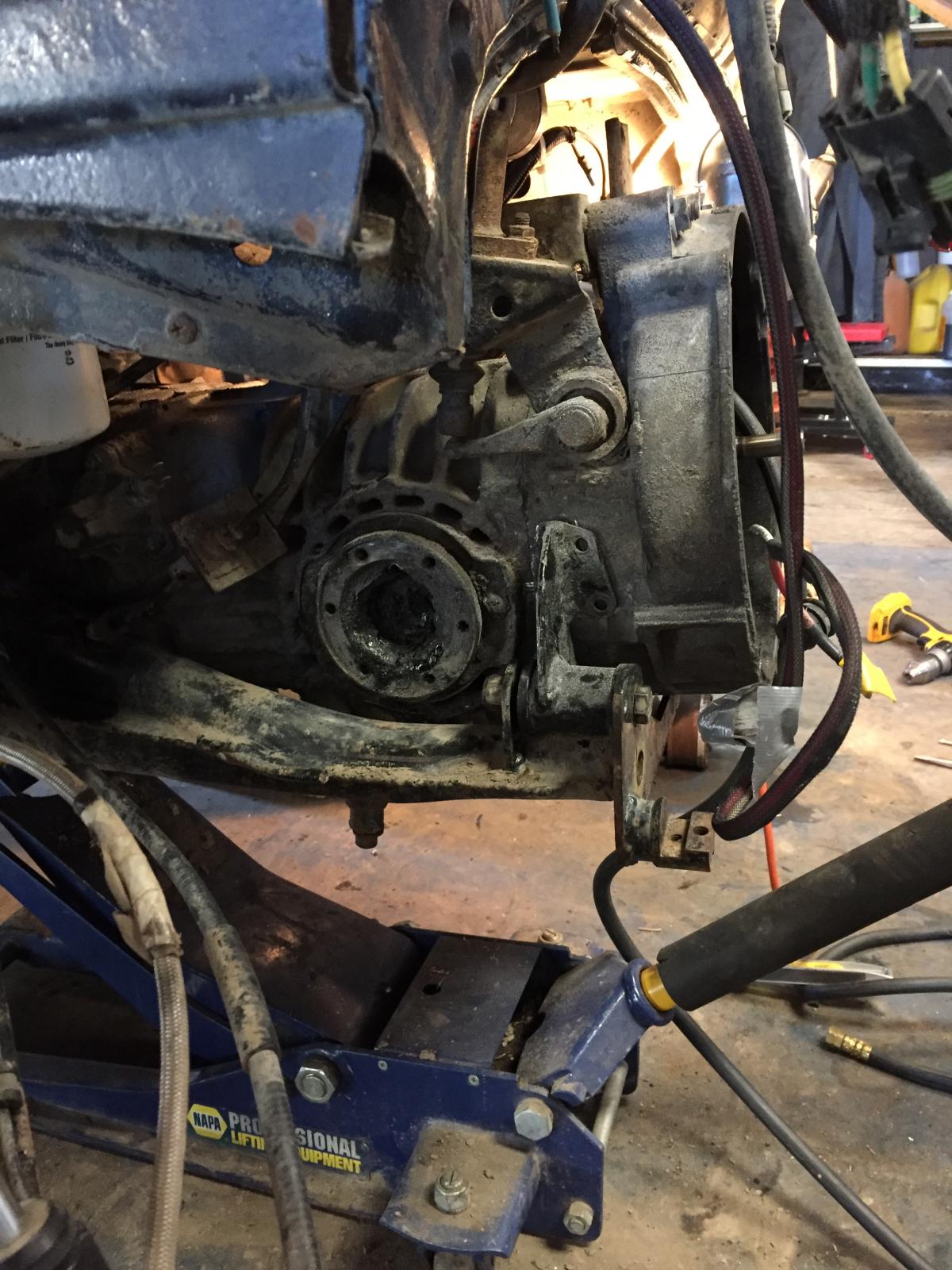 Here is the front mount that I will have to alter. All in all I am real happy with the ease it slipped in to the Baja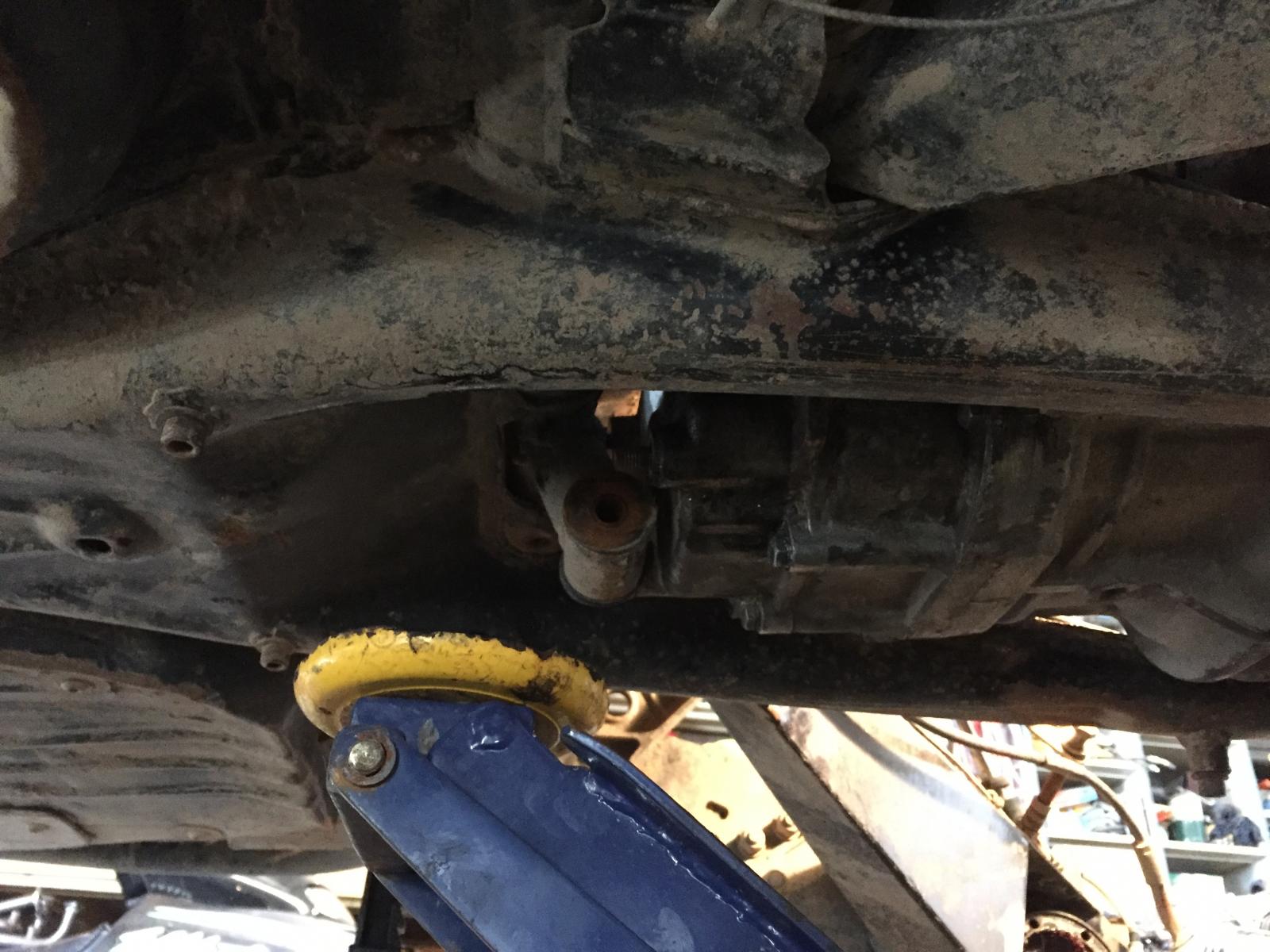 The bits that would not fit between the frame horns

And new 930 conversion flanges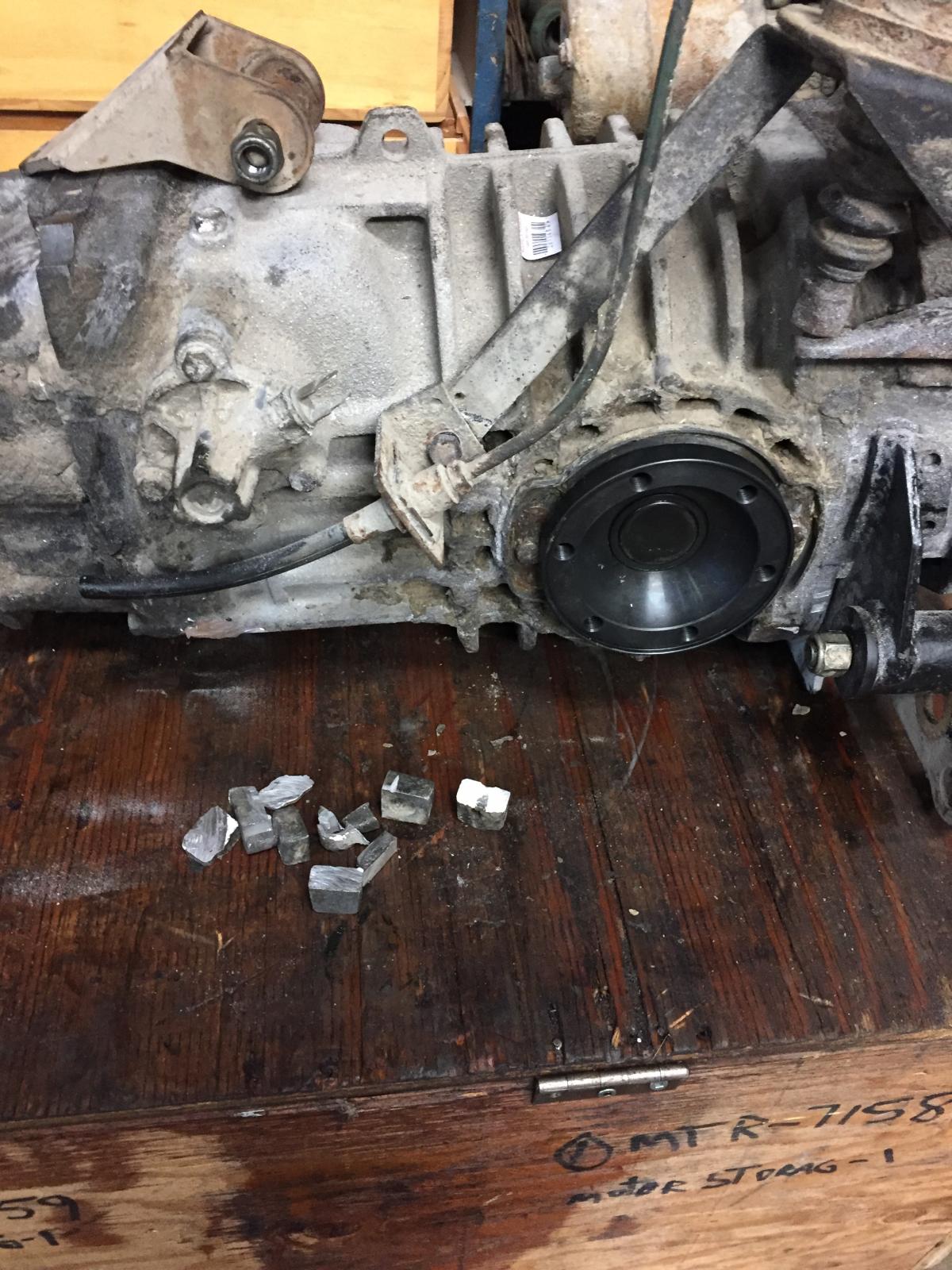 And finally the car its going into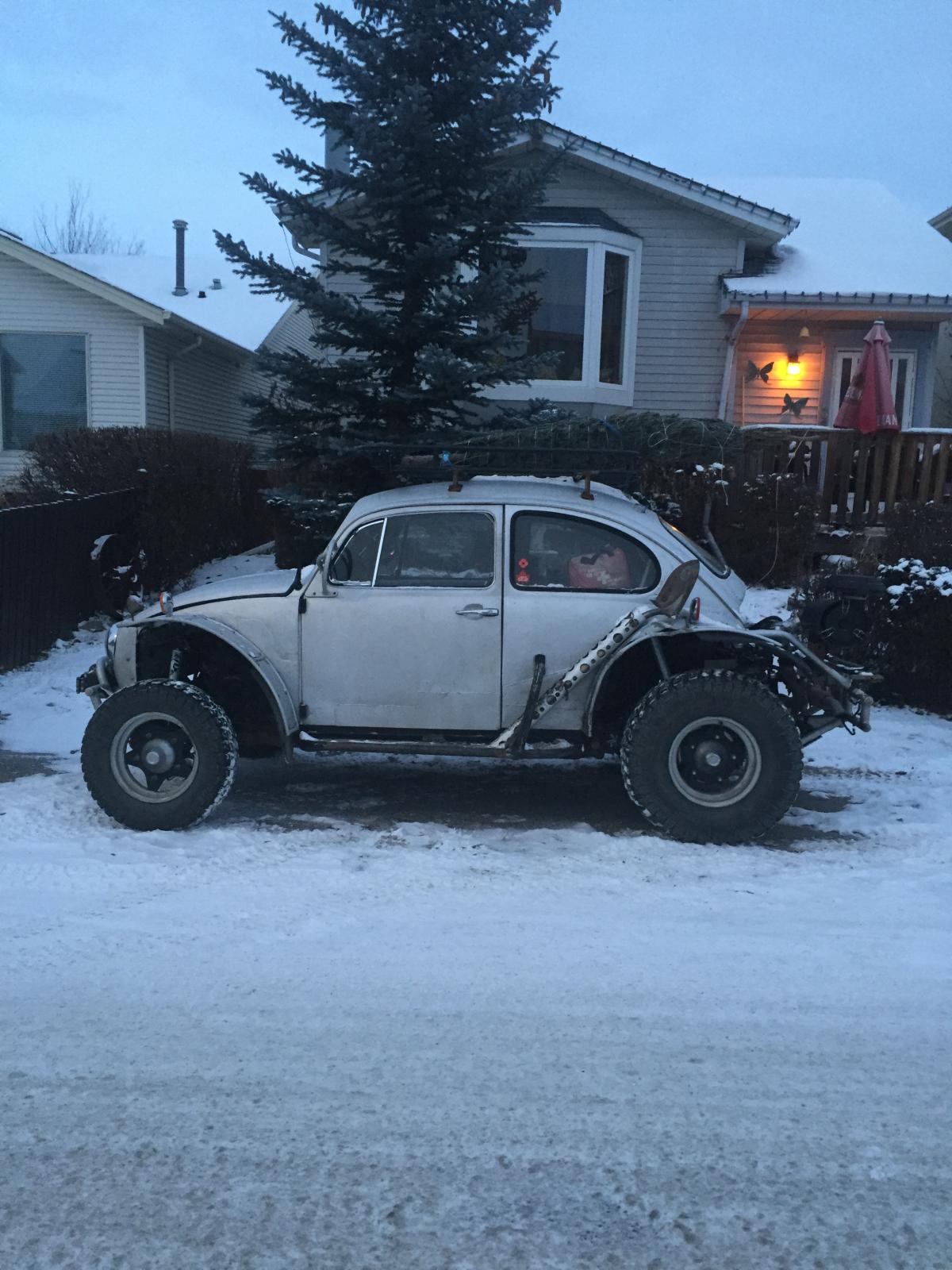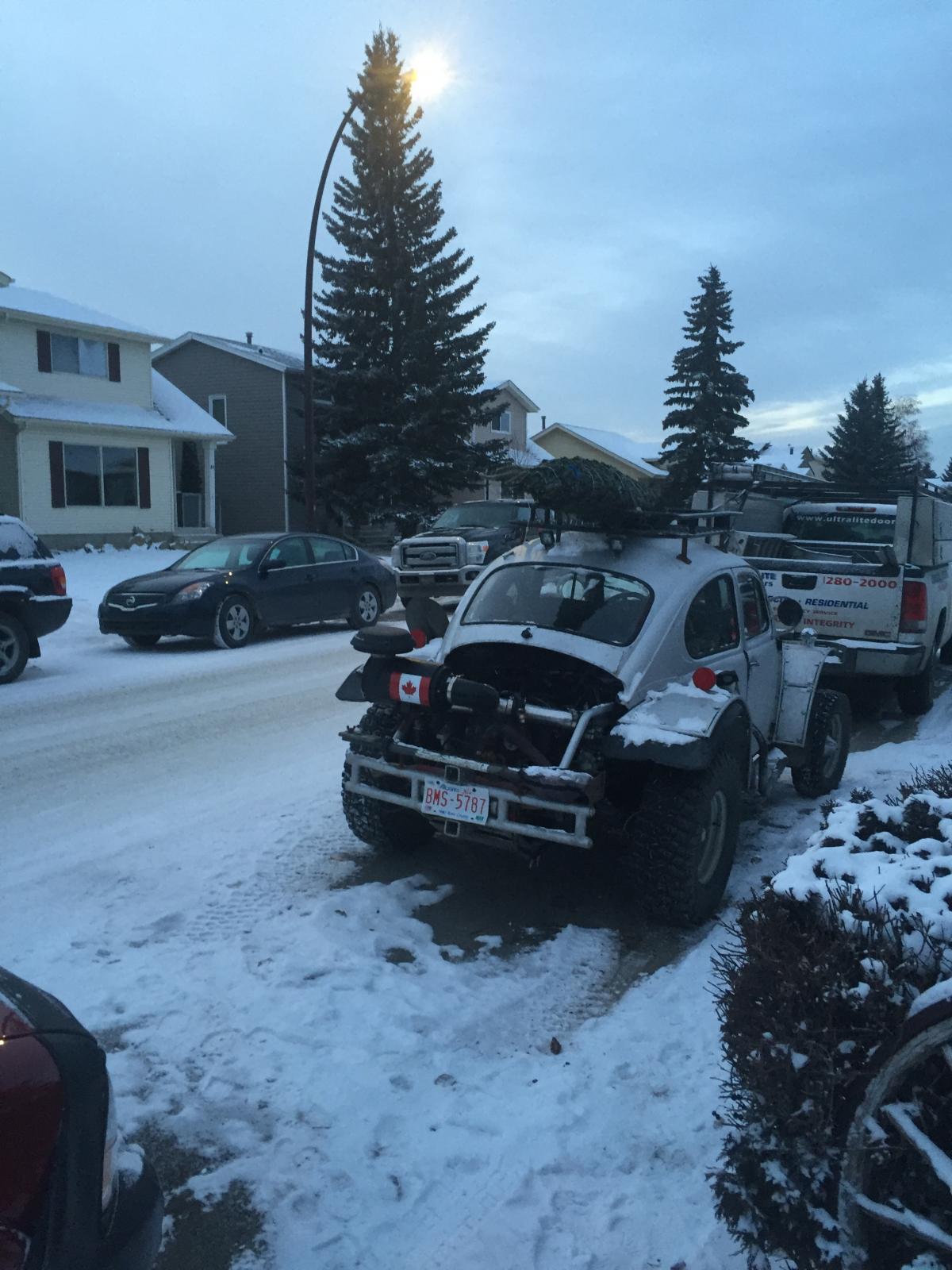 Thanks for looking
Terry