Hello looking for a little input on which Thermostat to run. Seems I poked a hole in my Awesome powder-coat thermostat

Probly backing over a bush or something. So now I am in the market for another. Would you run the 36hp thermostat that opens 75-80* or the fuel injected one that opens at 80-85*. both are the same price and delivery time. Previously I was using the 36hp 75-80* stat. Its in a street legal off road Baja bug with no apron.
Why did VW use a warmer thermostat for fuel injected motors ? do other cars use a warmer stat?
Motor is 2180 cc
MS3PRO running ITB algorithm
dual Idf throttle bodies
cam sync
sequential fuel/spark
stock weight fly wheel
Cb cnc los ponchito 42x35 valved heads
beehive springs
Web cam 86a cam
all hoover mods
Porsche piston sprayers
push rod sprayers
9.6 - 1 compression
Any thoughts or input will be appreciated
Thanks
Terry
Here is some pics for your amusement
buttoning up motor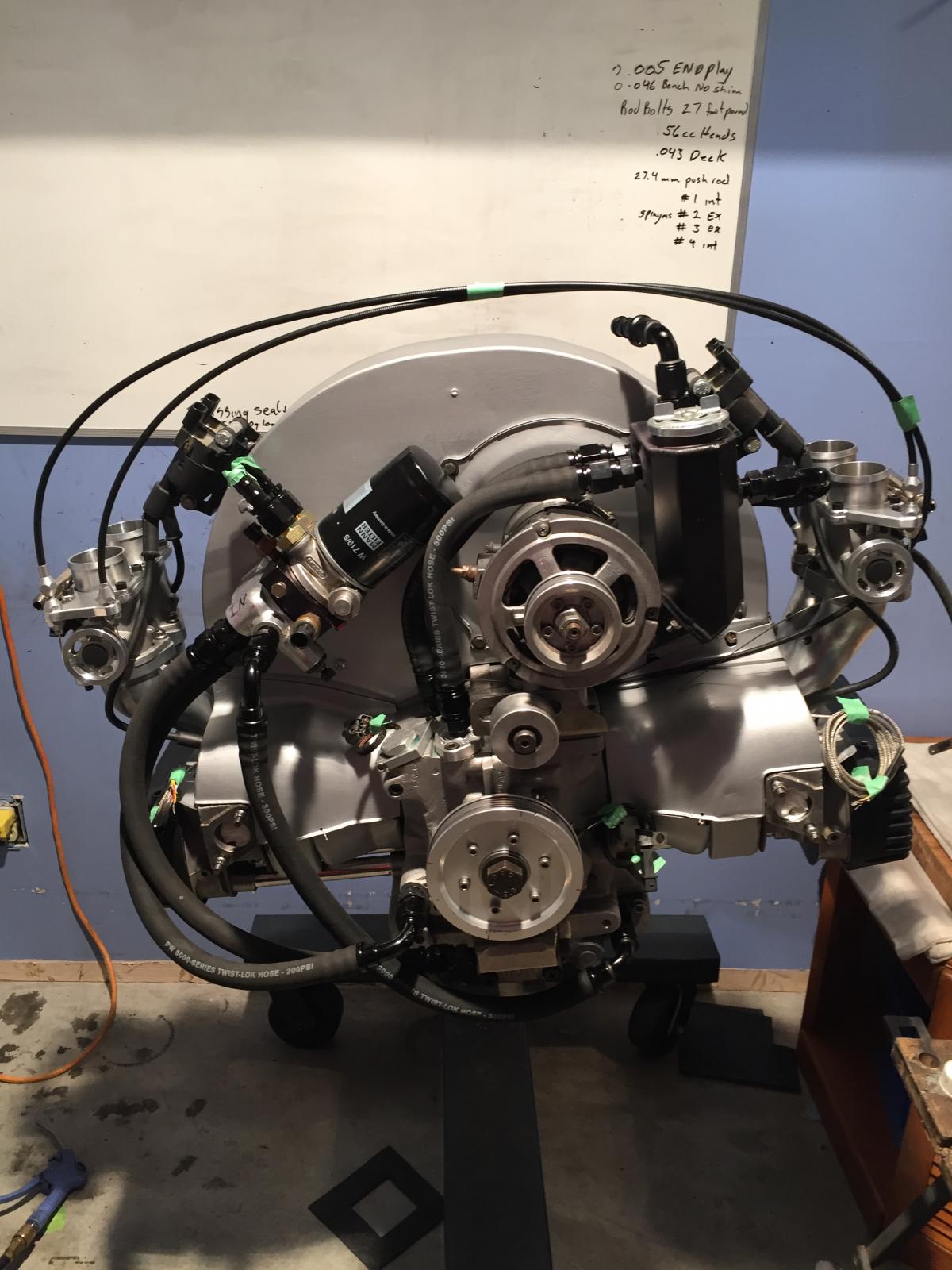 fitting in the car
car running great after some test and tune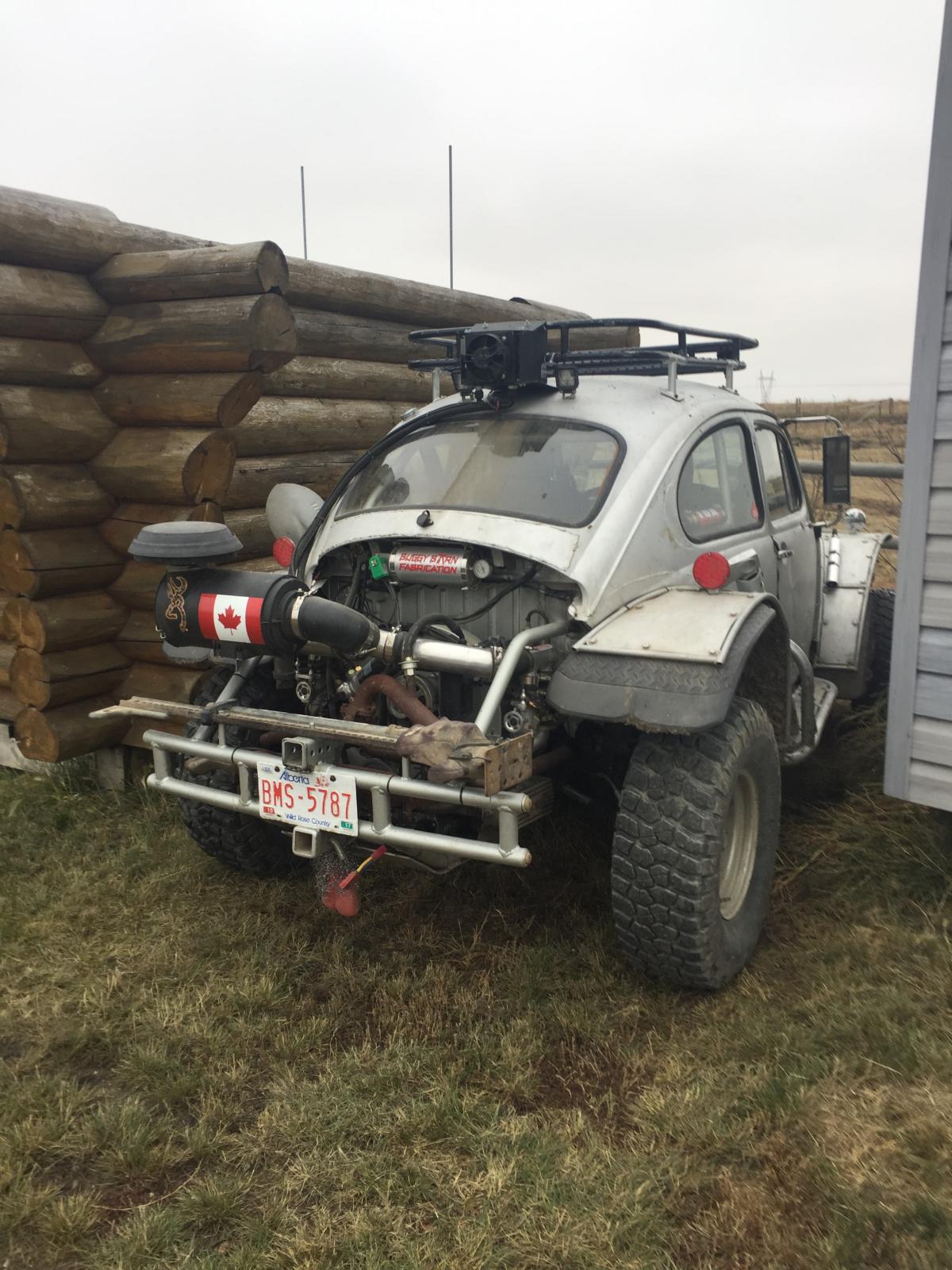 the future planning I did this before tear down Replaced case, piston sprayers, pushrod sprayers 86a cam heavier fly wheel