I will keep the thread going with some shots of my current installation.
This is the inside of the car with the ECU on the left side, and a couple of relays and some fuses on the right. I also have some cruising tunes installed in the form of some amps, and a set of speakers and a sub, all running off my htc phone:
This is the tank with the return line coming up via a bulkhead fitting in front of the tank, and ending up in a weld-in fitting in the right rear corner:
The excellent VR sensor mount from Mario: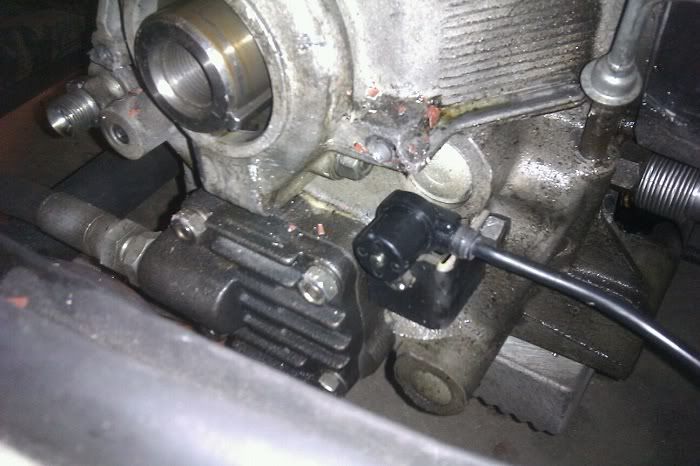 Here's a shot of the unfinished engine bay:
Since the last picture was taken, i have cleaned up the wiring and added some more black wirewall padding over the sound-deadening stuff.
Finally for this time, a shot of the car the engine is installed in: