Had some more good fun with this thing today..
The 'piece of wire' trick worked great for locking the slop out of the diff.

Built a mainshaft holder/lock out of a 4-speed 915 R hub I got off ebay for $20,
And some scraps..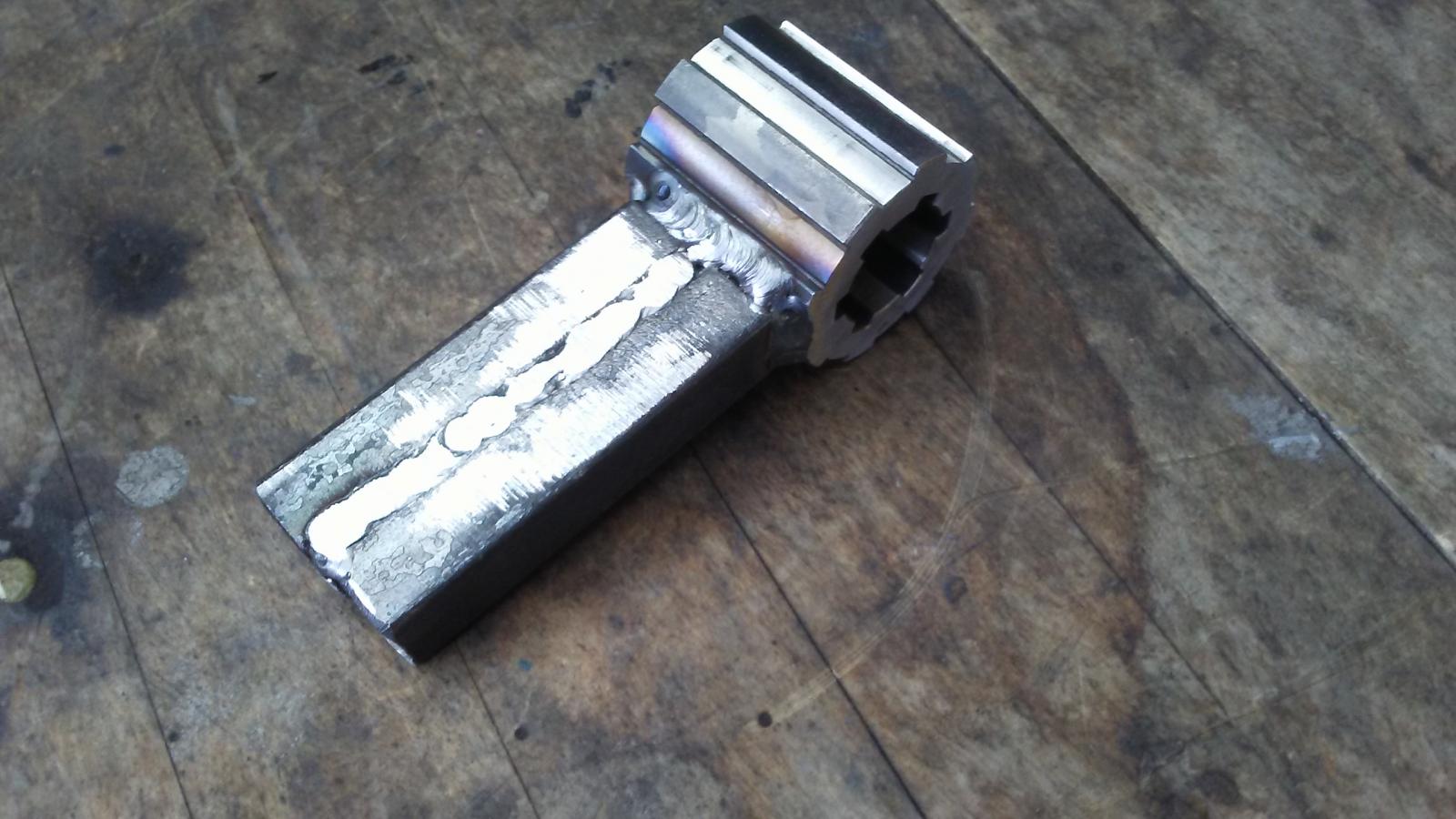 Seems to work well for locking the shafts together like this: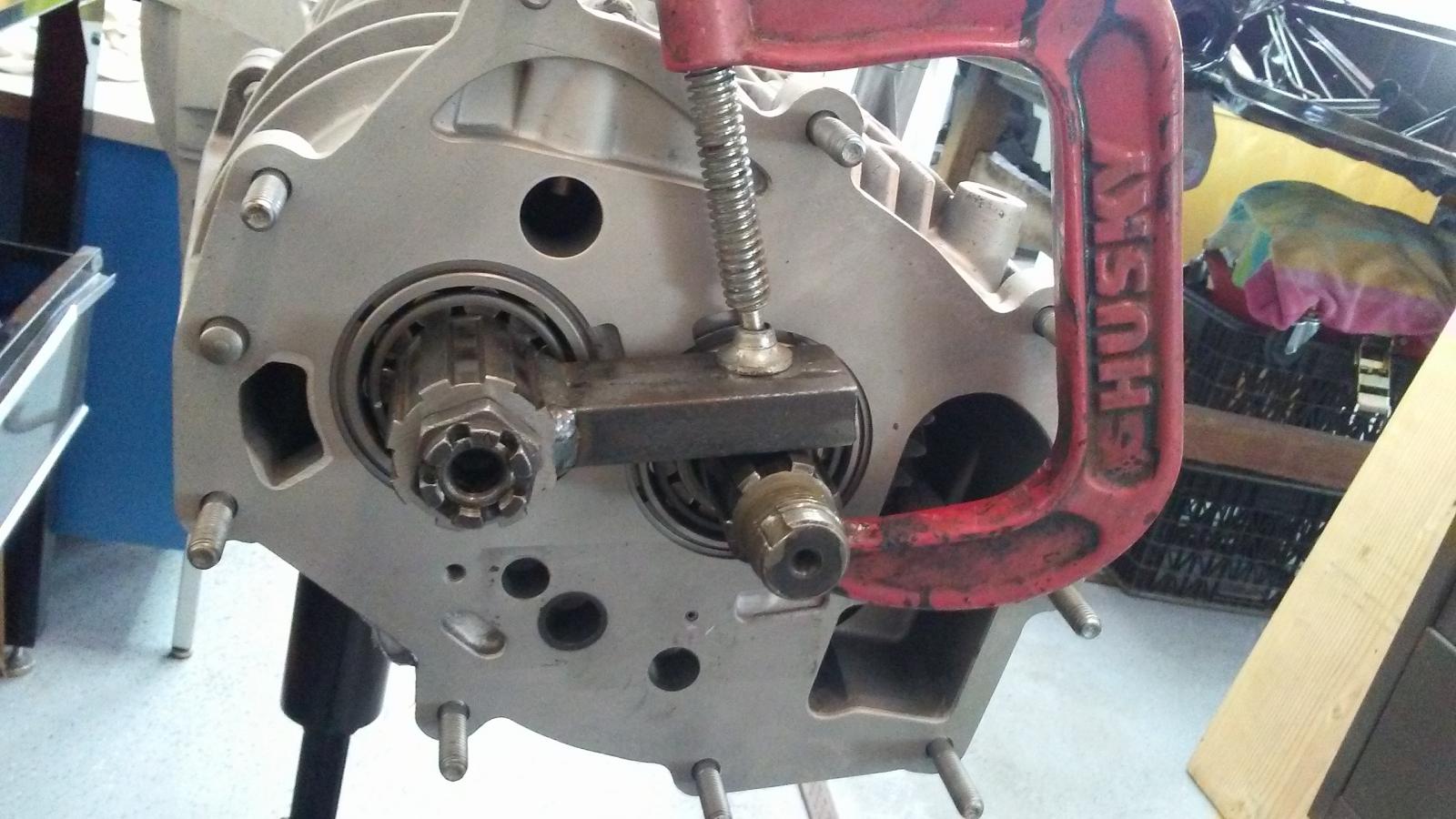 Got my back-lash measurement,
And it's .011".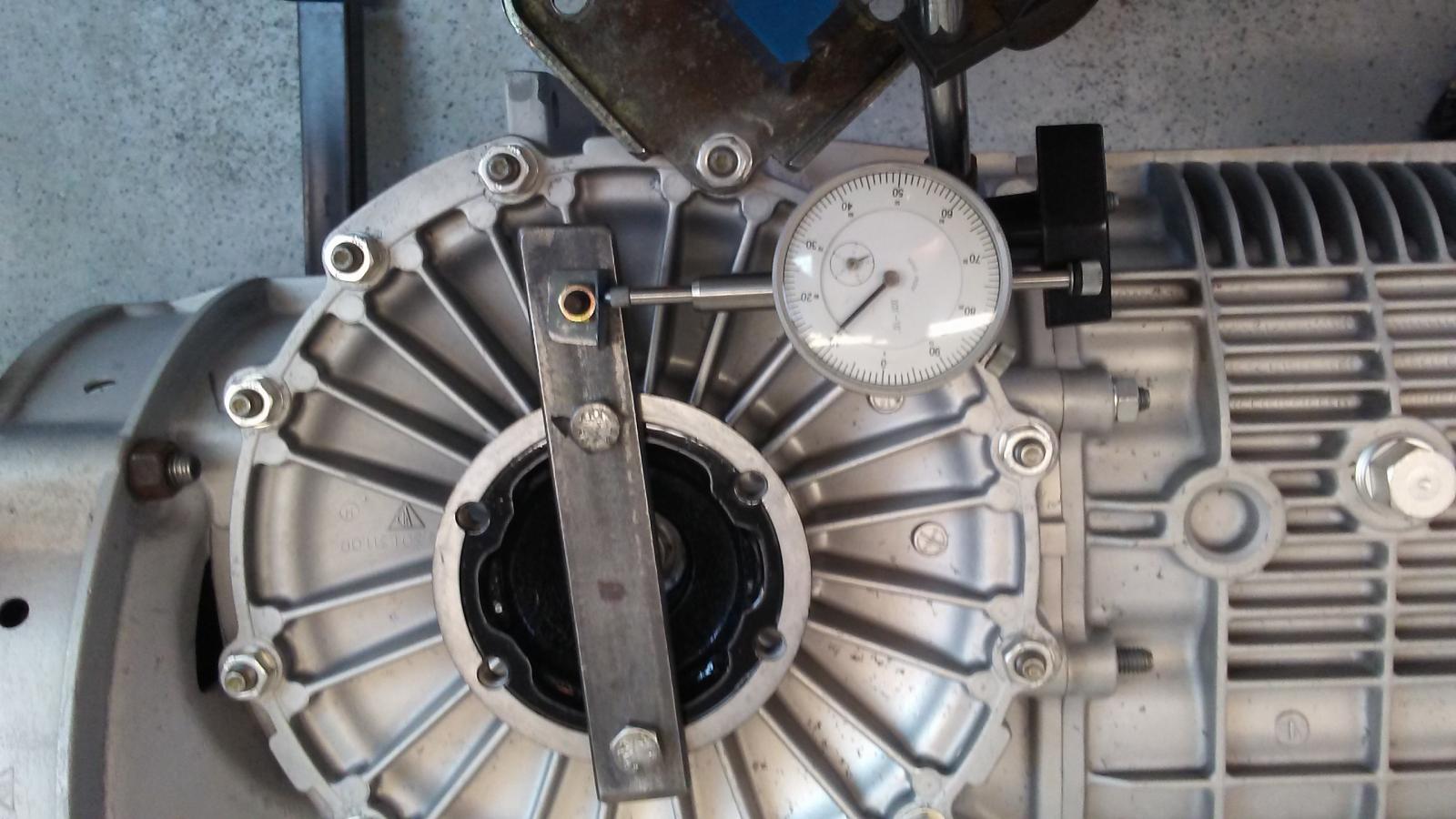 (Can't tell by the blurry pic, hardly, sorry)
But it's .011".. All day long.
That translates to .279mm.
Zimmerman didn't seem happy with his .25mm measurement - .0098".
He wanted to get down to .19mm - .0075"..
So it looks like I'll be doing the diff bearings and shim thing after all..
Unless .28mm or so is acceptable actually..?
The 'pre-load by feel' sure 'feels' tight.
Snugging down the side cover nuts is like "Dag! This thing is together wrong!" feeling as you keep tightening and tightening them,
All the while increasing the turning torque on the diff..
Any other assembly I woulda put together, that bound up like that,
I'd have stopped, and seen what was put together wrong.

Pelican sells the diff bearings for $26.75ea. for FAG, and $39.75 for SKF.
(And $155ea. for Porsche brand..

)
They are probably SKF or FAG anyways, right?
Any preference? Real-life experience favor one over the other?
Pelican doesn't seem to sell diff shims for the GT3 yet..
Can I get your source for those thin shims, please Mr. Guard, sir?
The diff shim adventure does seem to be rather worthwhile at this point..
Thanks again for all of your help.
I do feel like this is actually working like it's supposed to so far!