Well after teasing about the purchase last year I figure it is about time for me to get a thread going on my latest Van which is once again a Project.
So I have wanted a Syncro Doka when I discovered them on Vanagon.com oh so many years ago (like late 90's) I had looked into importing one in collage but did not have the available funds when a running driving Syncro Doka sold on the European market for 3500 euro since then I have watched as prices have climbed and kept them out of my reach. Last year I found this Truck on TOS not running for a price I thought I could make happen after figuring out the money I approached my wife with my desire and to my surprise she said I could

.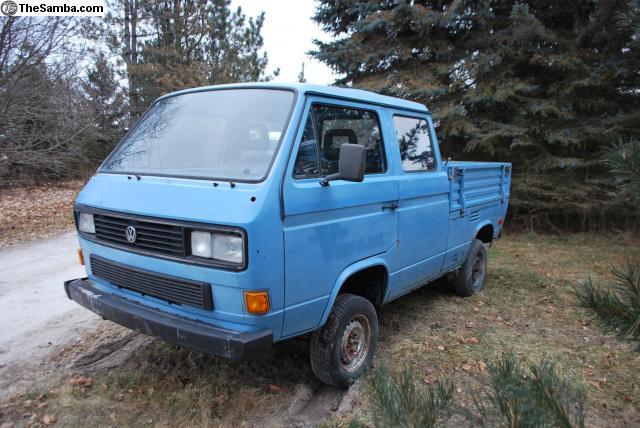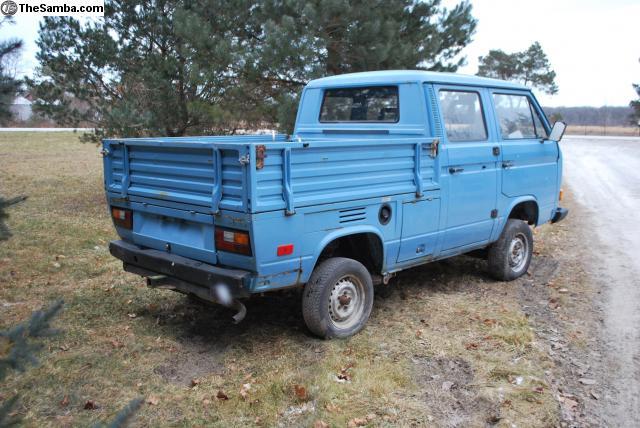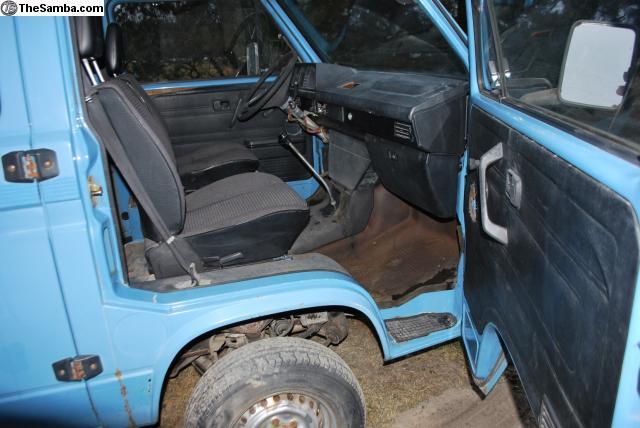 So next I figured out how to transport it from Ontario Canada and found a place to store it until I had the time and garage space work on it at home My brother-in-law has a carriage house and a F350 Crew cab with a Diesel and I have another friend with a Car hauling trailer I talked a good Friend and my little brother to make the trek with me. While I was lining all this up I also was interviewing for a new job this truck gave me a little coverage for the interview saying I was taking it off to go get this but it cramped the schedule a little bit as I had the interview before we could hit the road and my little brother worked a full day. We ended up hitting the road late and drive to the middle of NY state Friday night after getting everything together stopping at about midnight for some rest. the three of us rotated through the driving duties getting to the truck at bout 3 in the afternoon. after looking the truck over a deal was made and it was loaded onto the trailer. next we turned around and headed back for the US boarder crossing at midnight it was quiet and easy they processed the paperwork and we were on our way.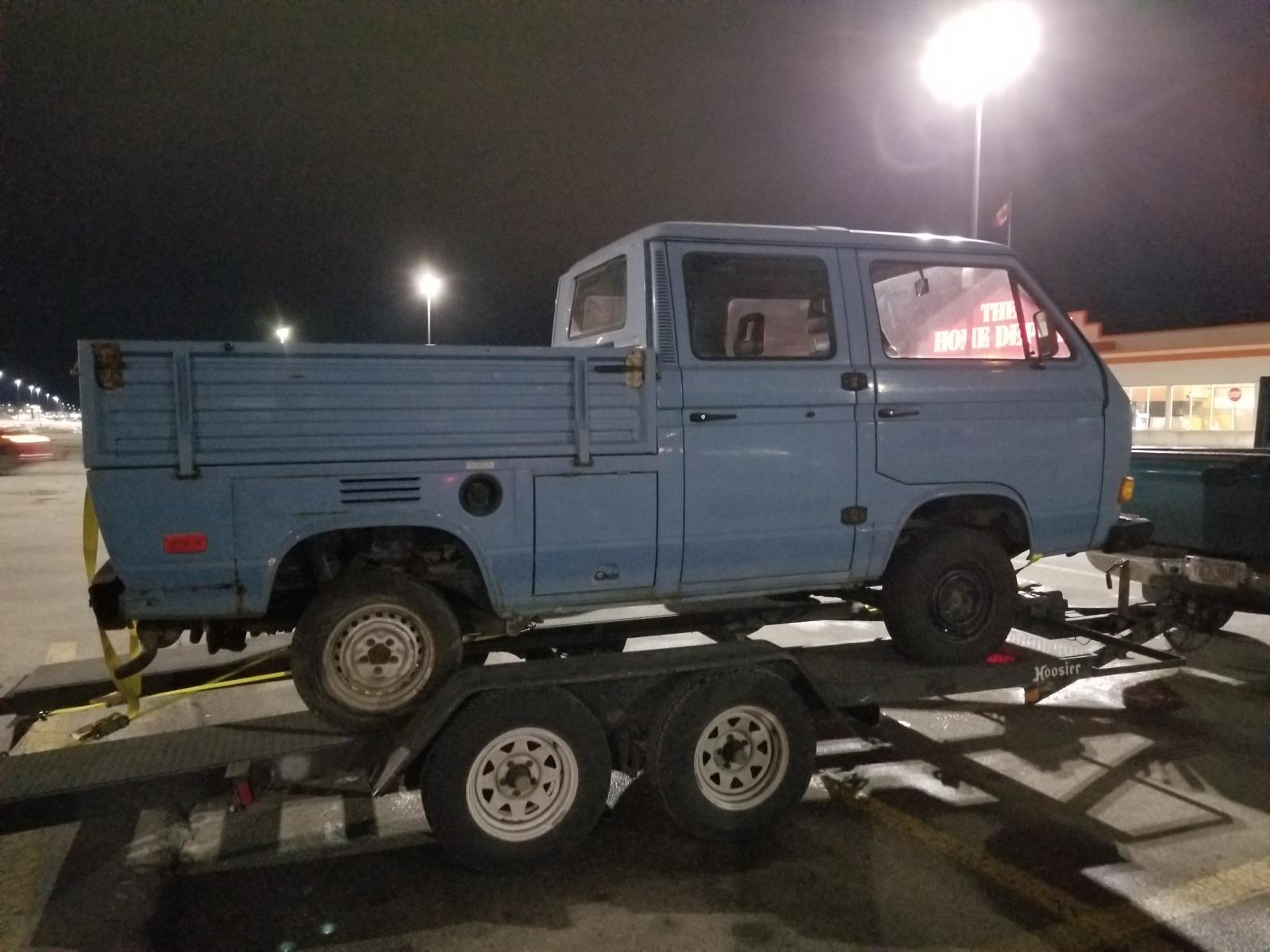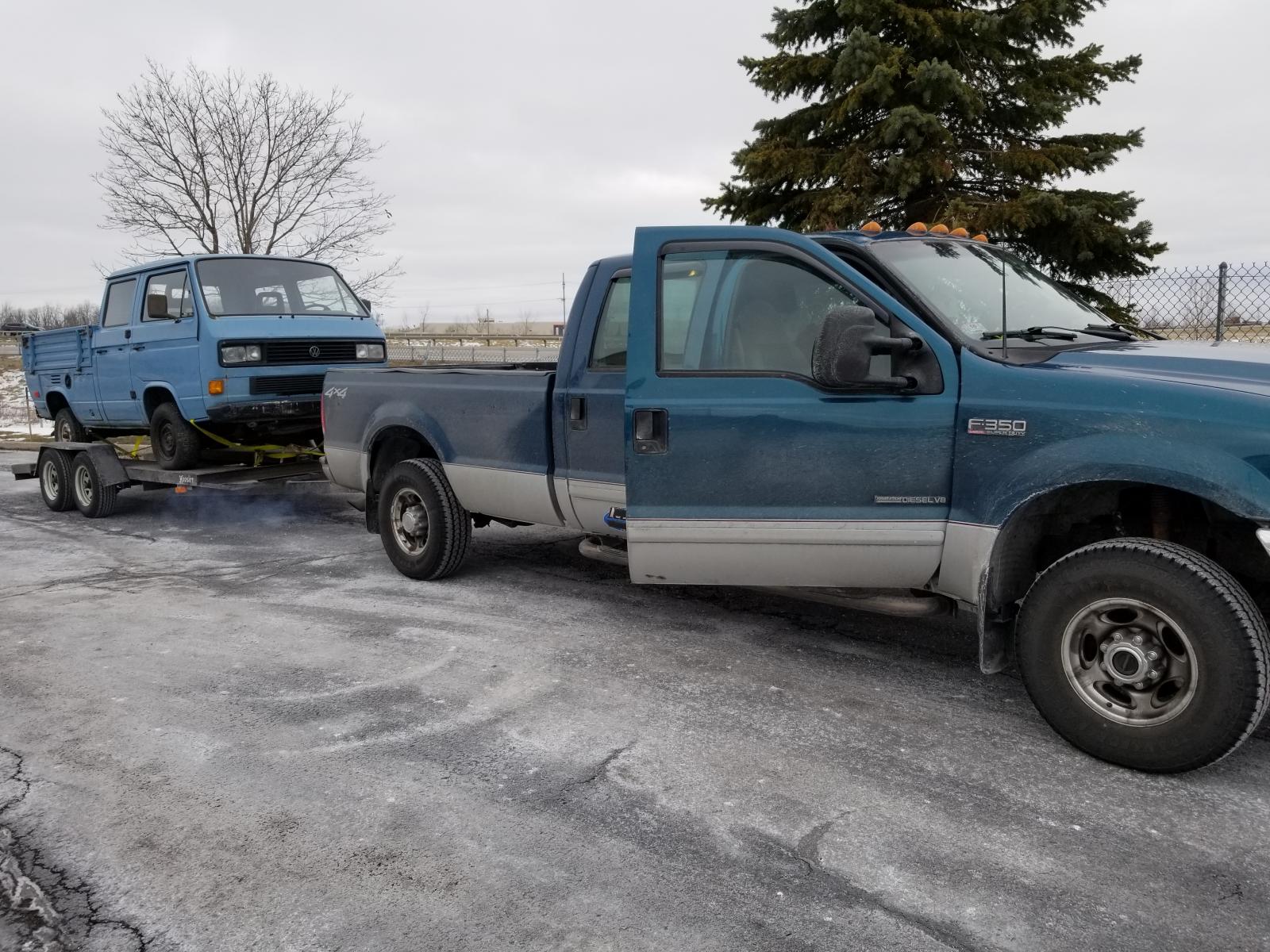 on the way home I was having nightmares about the truck and trailer rolling over trying to make it up the Hill to my brother-in-laws house as it is complicated and it was icy so a call was made and my grandparents allowed me to drop it in the barn where using 2 winches as there were no brakes the shifter didn't move well and the e-brake didn't work right to where my Westy had been sitting since 2005 before I pulled it out.