After all of that I heard some noise in the transmission so I rebuilt the original axle with new boots and swapped that onto the van finding out that the one I rebuilt and installed in my teens was very close to leaving me stranded so caught that just in time and changed the gear oil while I was at it. but next up my wife and I planned a camping trip and planed to take the westy one of the first things I wanted before that was to be able to use the stove and the fridge on propane so I bought a new tank figuring it a safer option to rebuilding the old one and not wanting to have any issues.: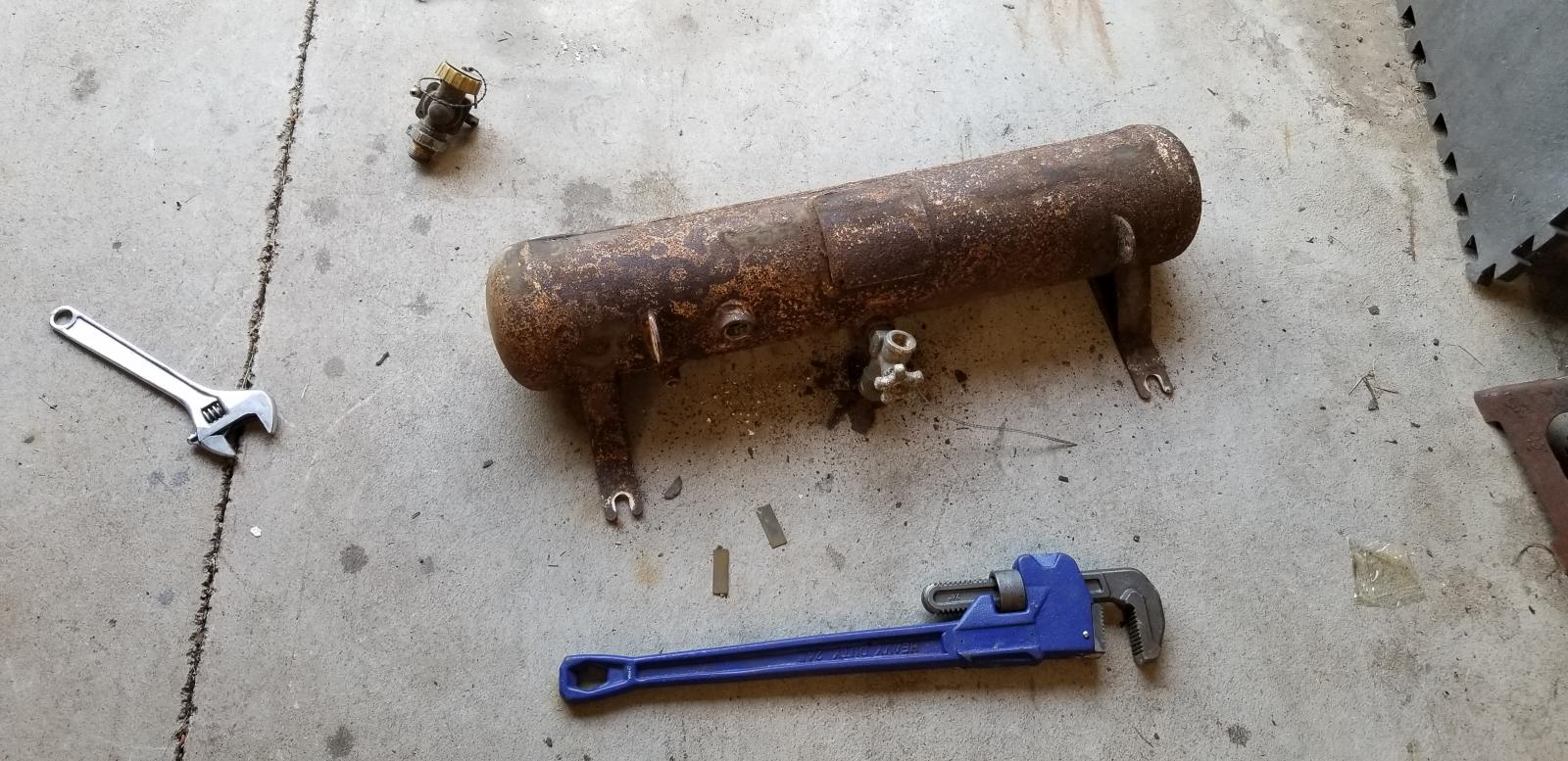 some days you just cant win and after installing it and getting it filled I drove merrily home prepared to try things out I believe I did try the stove but afterwords noticed the smell of propane outside the van after checking for a while I realized that my new tank was leaking and leaking even with the valve shut off turns out that the blow off pressure relief valve was leaking from the threads I tried tightening it but it still leaked.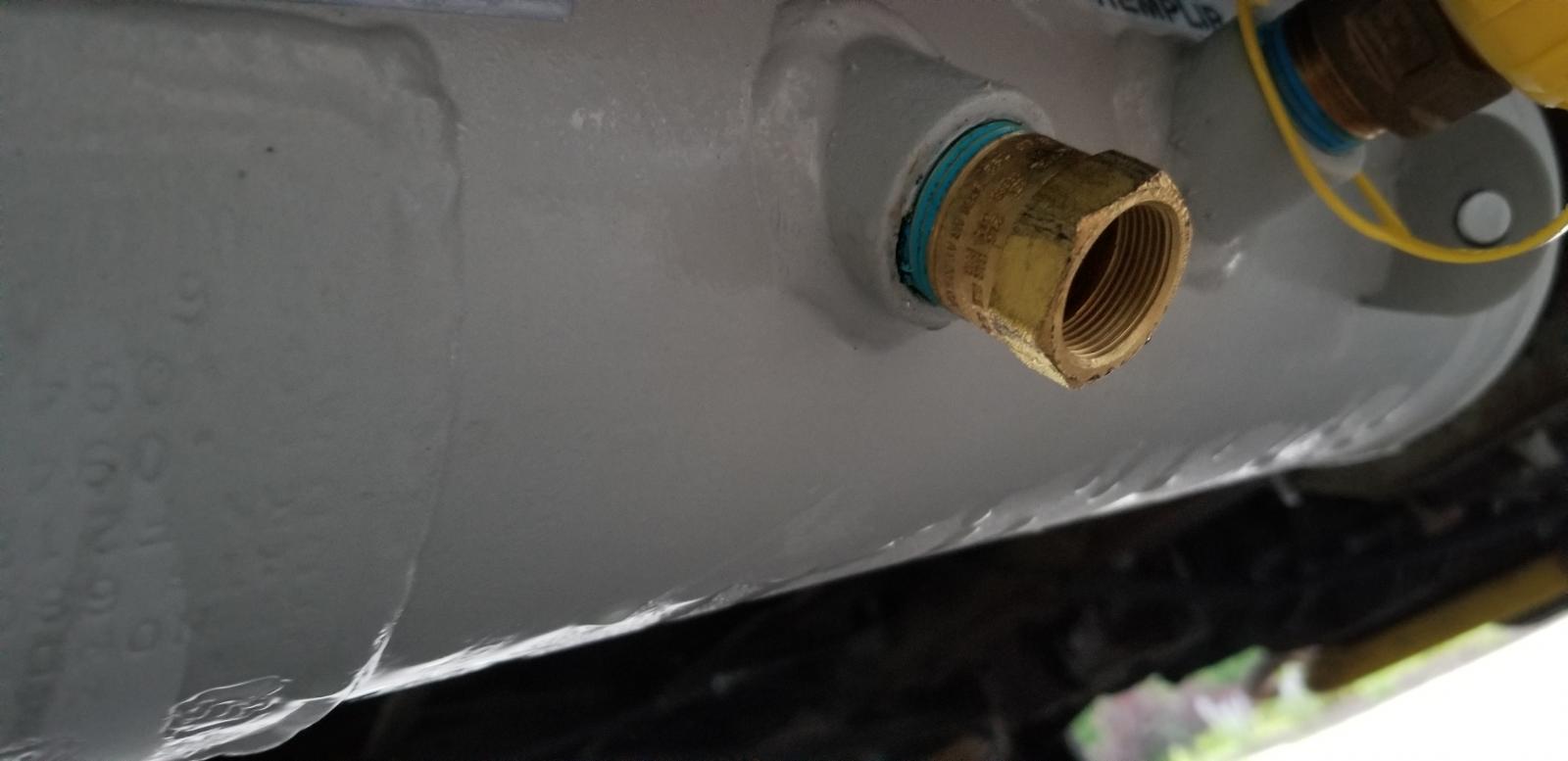 I then moved on to the process of draining the tank through the valve on top meant for letting air out and took a long time while I was attempting this a lightning storm blew in and I realized I did not want a propane tank venting in a lighting storm (really should have thought about it when the thunder started) and went out and shut it off. later in the week I drained a bit more out and eventually just pulled the valve out with a woosh, fortunately my local ace hardware had the right size NPT tap on the shelf and I bought pipe thread tape and a steel pipe union. I ran the pipe tap in the tank to clean up the threads which had been mashing the threads on the brass valve and used the pipe to help clean them up with some fresh pipe tape I was able to seal everything back up and a fill the next day proved that I was all set. now with the stove working it was time to move on to the fridge it works on 110 and 12 volt but I wanted propane. I was nervous about this job but did it in one evening and go the sparker sparking well but still cant get the fridge to light and don't think that in all the years my grandparents had it I don't think they ever lit the fridge either as the burner box looked brand new.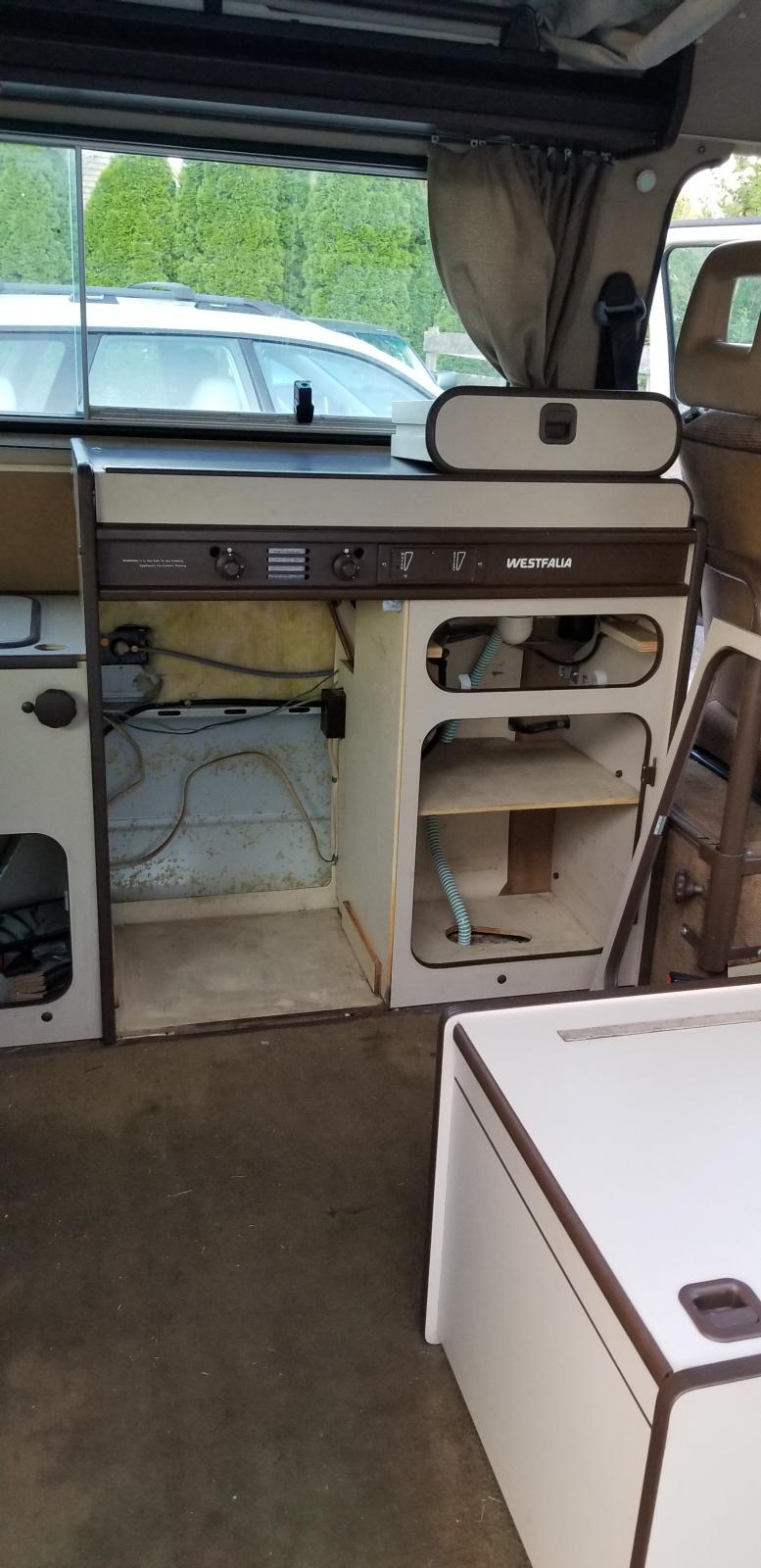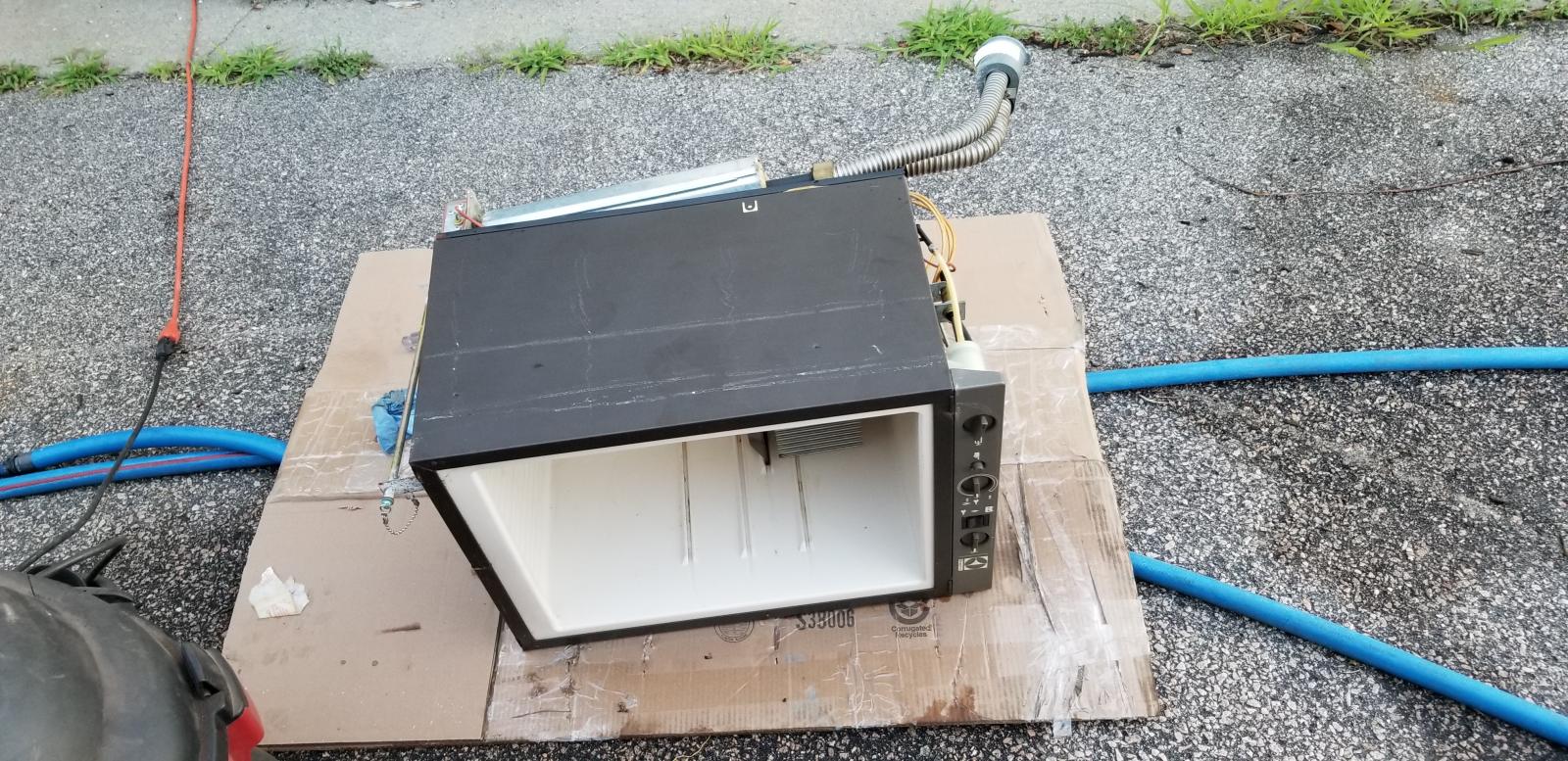 though getting in their with the fridge out I did find some evidence of rodents that I cleaned up and took the insulation out of the bottom of the back wall and was very happy to not find any rust. I also made this interesting discovery while back there: