Cut n paste from my samba thread. Figured this was a good place for my bus project.
Backstory: This thing was found in MN by a friend of mine in 2015. He bought 3 of 4 other busses with it and drug them all back to Ohio.
As found: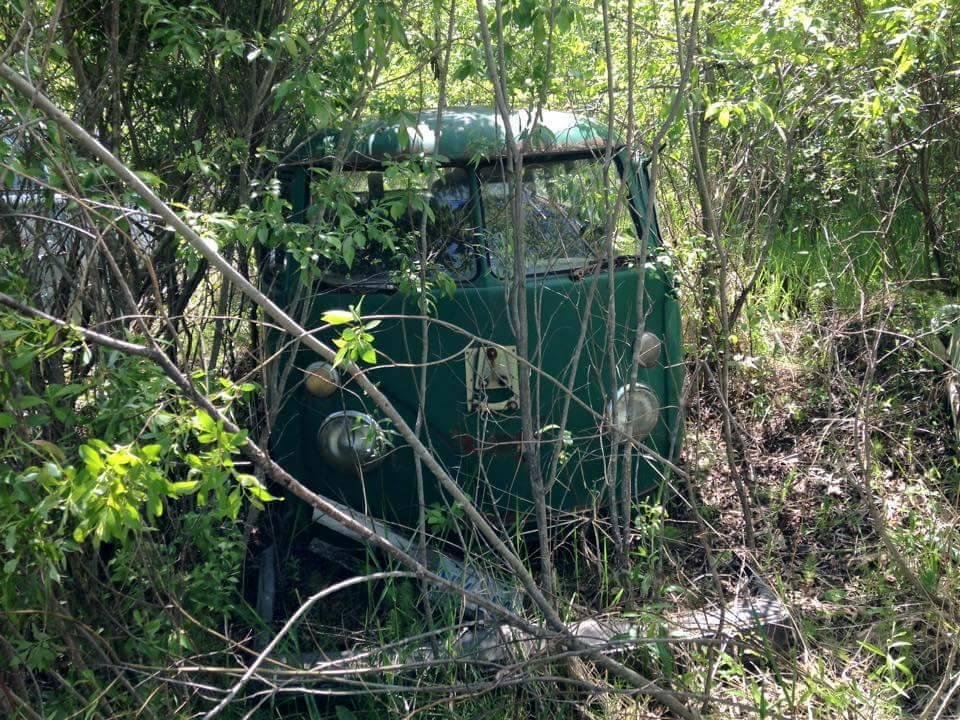 Loaded and headed home: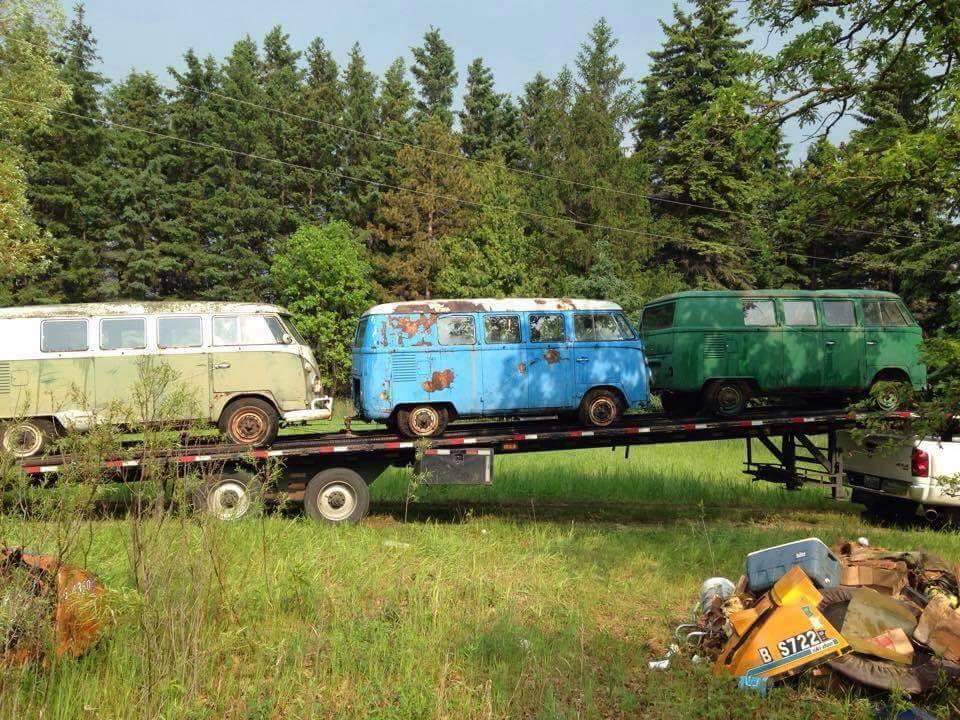 I was kinda looking for a bus project to buy for my son's 3rd birthday. THis was behind my friends shop and it's fate was uncertain. We struck a deal and I drug it home
Wyatt digs it.
It is a 64 Mouse Gray. Or was at least. there is a bit of OG paint inside the front doors and in the engine compartment. Otherwise I have found none on the outside under that green house paint. The bulkhead was chopped out, so no M Code. It's mostly solid aside from jackpoints and rockers. However, a large branch had fallen on the roof and sat, denting and rusting it out. It leaked right on the package tray and rusted it out as well. Any dent was filled with bondo before paint so there are plenty of sins on this turd.