First off like to say thank all the folks on this site that got me motivated to do my build, without pictures and details of yours I probably wouldn't have started mine for a while. A special thanks to the Subaru conversion peeps that made the decision to "cut up" my car an easy one. Doc along with some others requested me to start a build thread so here it goes. If I am slowing down or getting discouraged with this build, just kick me in the a$$. I'll get moving again. I so look forward to the progress in the builds of others, I would like to reciprocate the effort and motivation.
You read the topic right I am converting the very first car I owned. I bought it back in the late 80's just out of high school. My interest in VW's came from a neighbor by the name of Bob Koch, he introduced me to the community and drug me around to tons of events around SoCal where became hooked. Once I knew I wanted a VW, I had to have an oval...with those cool flip out turn signals. He called em Sema-something-or-others, I just knew they were unique. He helped me pick my car out, which happened to be in our neighborhood hadn't run in years. It was an original semaphore car, but not a ragtop. Being a kid in SoCal, I had to have the slider

. I guess that's when I knew i was going to step over the purist defining line. Sorry man hardtop and 36HP wasn't going to cut it then or now for me, I respect the purist and their efforts...but it just isn't my thing. We drug it back, cut in the roof (Bob said it wasn't that big a deal because after all it wasn't a pre 55'

)slapped some OG Fuchs, rebuilt the engine myself and I was rolling a quick resto looker.
It was my daily driver until 2003 when deployments and permanent changes of station orders made it a pain to lug around. It was stored at a family members house until 2011. While organizing our household in preparation of leaving the service, we systematically purged things that had served little or no utility in the past couple of years. I mentioned to my wife about my car in that it had been sitting for over 7 years and I either needed to sell it or redo it...the way I want. To my surprise she said "go for it". I explained that it was a slippery slope if I got started. Brilliantly she asked "If you couldn't have your VW...what would you want?" I replied "Dunno probably one of the new muscle cars". "Can you build yours for around the price of one of them" she asked....

"Uh, yeah I think so...It might be doable"

So it starts, I finally bring my car back home and begin the assessment. I wanted it to do these things:
-Fast in the quarter mile
-Stop awesome
-Handle awesome (Autocross)
-Be reasonably comfortable all around (heat, A/C, heated seats, tunes..etc)
-Cruise on the freeway (5 Speeds!)
-Still look like a classic modded VW at first glance
The original suspension is outdated and there was no way I was keeping swing axle and the king/link pin, I was already going IRS but what about the front

. Heard about what Mendeola was doing with suspension setups and given their reputation all it took was a phone call to Kevin and my suspension was a done deal.
Transmission was the next thing. I knew I wanted five speeds, the Berg-Bug 5 speed was an option but it seemed HP limited to under 200HP. The Berg-Bus 5 speed seemed like a great option but I hadn't solidified my engine selection yet.
Engine selection had a bit of a hitch in the giddy-up because it was mutually inclusive with the trans selection. I am at a point now where the novelty of the Type 1 especially with respect to 200+ HP has worn off. I wanted reliability without constant tinkering. The Type IV seemed like a great option, but to get large gains and reliability came at a cost factor in a diminishing economy of scale. By the time I added up nikkies, brand new T4 heads, upright conversion cost...it all seemed a bit much for what I would be getting. I also briefly considered doing an WBX or OBX, but that had the same factors as the T-IV. Since I was willing to go water cooled I again was willing to step across another line of semi-purist departure. One of my Suby friends suggested I look at one of his engines.
He had several EJ22T's and gave me the full run down on the strengths and weaknesses of the Suby design. Once I looked at the block and head design I was sold. I figured that a modded EJ-25 Turbo would compliment the Mendeola suspension and Porsche 944T brakes on my build. Since I was going Suby and not looking back, the transmission choice would obviously be Subaru. Thanks to Todd at Subarugears for actually making a great porduct that allows it to happen. If not we would all have a very weak single forward gear and 5 speeds in reverse

. The Subaru trans is awesome as well. With the release of the newer six speeds, many Suby guys are dumping their five speeds for six speed conversions. Score for us! These transmissions can hold nearly 300HP stock with aftermarket gearsets and LSD/TBD priced very reasonably.
Who said something about pictures?
Back Home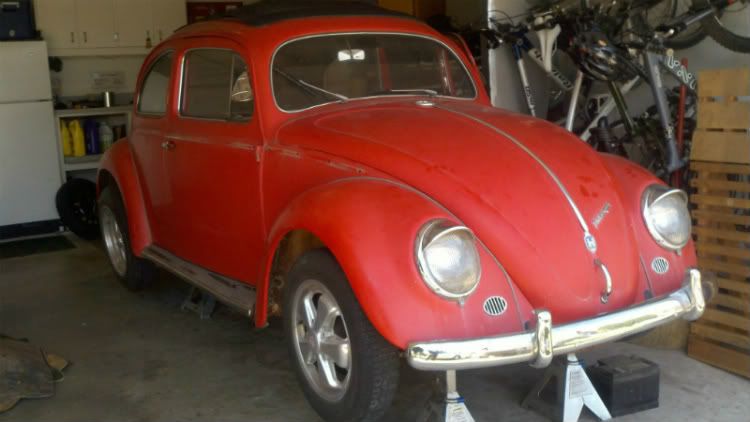 The decklid deal was still holding water after years of sitting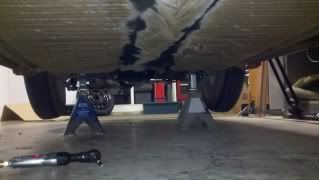 Breaking down the drivetrain
Fabricating the carriage assembly, later I will convert this to a full rotisserie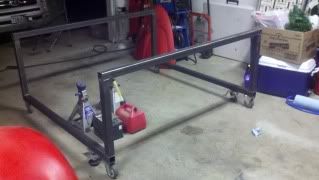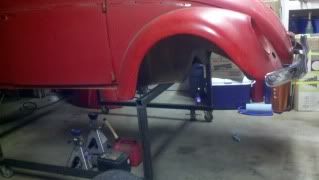 Now the body sits over the chassis easy to move it all around now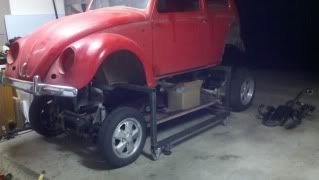 Stabilizing feet that are quick on/off type
Throwing in a Mendeola so all the VW suspension stuff can go!, made a pivot wheel for the rear. Measured once, used trigonometry once. No double measuring or test fitting...see if it works.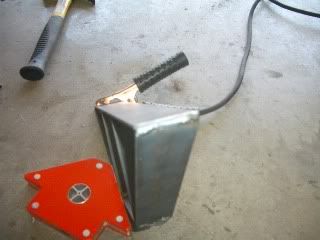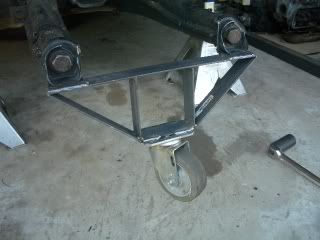 The front beam gets narrowed!
I was going to hold off on the body work until I was basically finished with the chassis, but for some reason I never liked the hole the PO put in the dash for an ammeter of all things.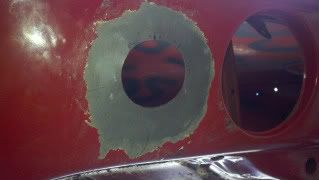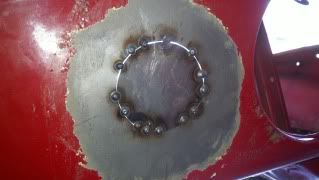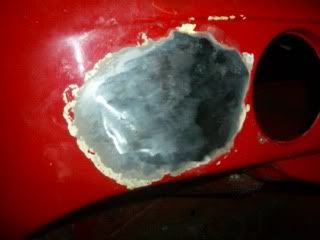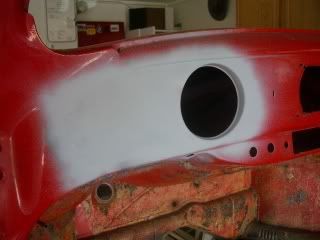 Another thing I never liked, the universal bumper bracket. The best I can figure is they used a air chisel to remove the original one on the left back in the day instead of removing the spot welds like I did on the right. Speed vs quality. It looks like they brazed it on when I started to removed the POS. With a little hammer and dolly action, along with some great repro brackets from WolfParts they were back in shape.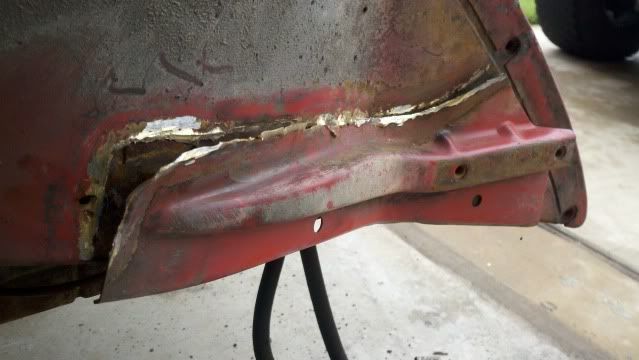 I am a bit further along and will gradually add some more pictures and get it all caught up to date. Stay tuned!